If you're looking for a more relaxed visit to Santa for a photo without the hectic shopping centre crowds or you would like a real Christmas tree for your home, then a visit to the Santa Shack at Christmas Trees of Wanneroo may be the option for you!
Situated on a quiet Christmas pine plantation just five minutes out of central Wanneroo, you will find a magical Christmas Shack with a Santa sleigh and reindeer. This is decorated with a myriad of Christmas decorations and knick-knacks, fairy lights and a mailbox for letters to Santa.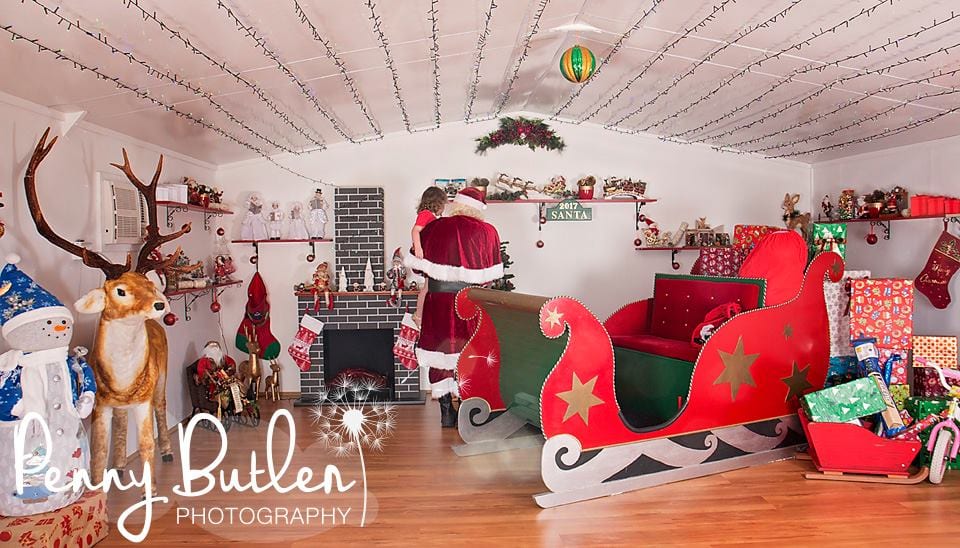 Santa is friendly, with a grandfatherly vibe. He has a real beard and a beautiful red suit. Miss 3 was super excited to visit, and immediately felt at ease on seeing him.
Santa showed Miss 3 around, telling her about the different items on the shelves. They sat in his sleigh and talked about Christmas. Santa listed off his 17 elves, made Miss 3 and I laugh with some jokes, and let Miss 3 ring his bell while the lovely Penny set up and snapped some photos. Between Santa and Penny, the photos are fun, and Penny does her best to capture natural smiles from your child.
This was our second year visiting after experiencing tears and uncertainty with other Santas previously. With its peaceful rural setting, the Santa Shack is a great alternative to potentially rushed Santa visits elsewhere.
The Santa photo package includes 15 minutes with Santa in his cosy shack and four digital images to treasure for $60. The images will be emailed to you once they've been edited to ensure you get only the best ones.
*** Bookings for photos are essential and can be made via Penny Butler Photography on Facebook. ***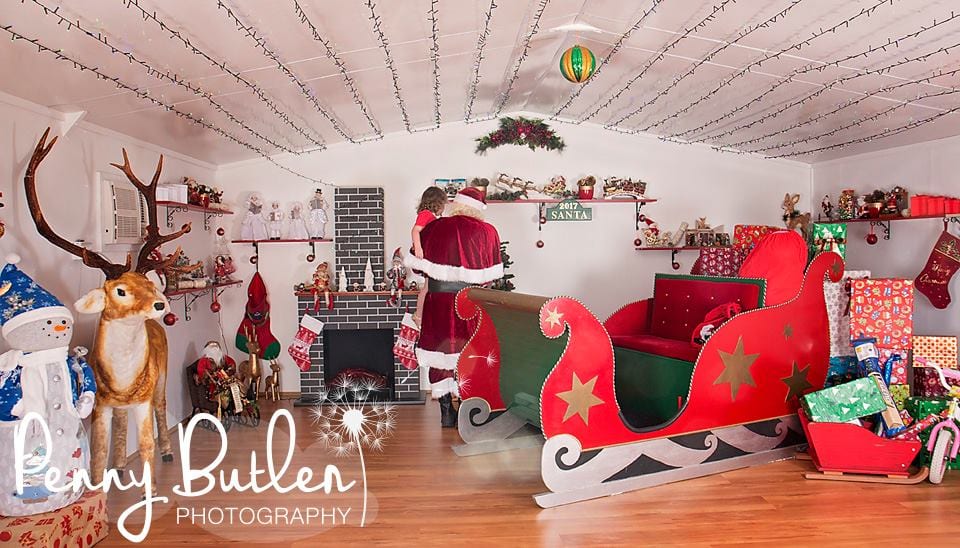 While you're waiting or after your visit, why not take a walk through the Christmas trees? Adjacent to Santa's Shack is another shack where you can purchase a real live Christmas tree to decorate your home. There's nothing like the scent of a real pine!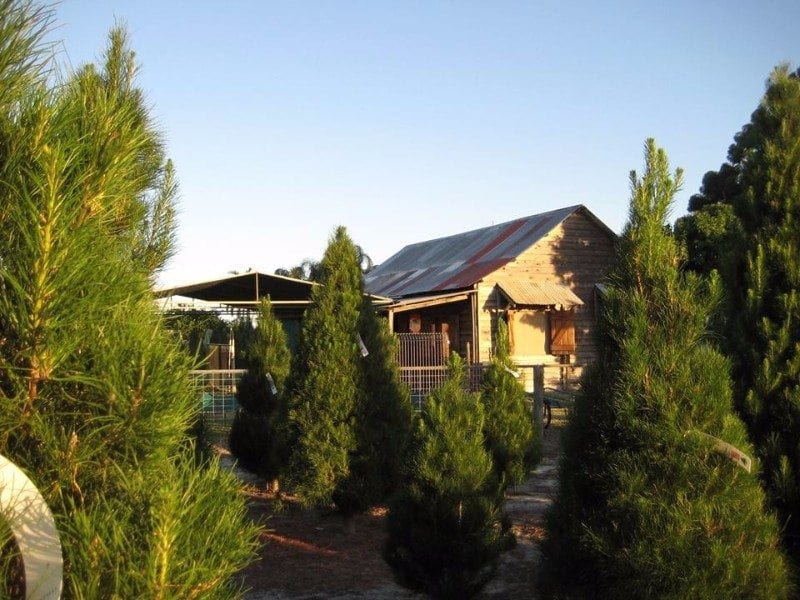 In the lead up to Christmas, Santa and his elves have been hard at work preparing the trees for the holiday season. There are approximately 3,000 trees available, all individuality priced so you're sure to find one within your budget. They can be purchased on the day, or pre-booked and picked up closer to Christmas.
Christmas Trees of Wanneroo and the Santa Shack is located at 99 Rousset Road, Mariginiup.
Christmas Trees of Wanneroo is open for Christmas tree sales from 25th November to 22nd December, open Tuesday to Sunday from 10am to 6pm. Closed on Mondays.
Contact Penny Butler Photography on Facebook for Santa bookings. Spaces are limited, so bookings are a must to avoid disappointment.
Christmas Trees of Wanneroo
www.facebook.com/Christmas-Trees-of-Wanneroo
Penny Butler Photography
www.facebook.com/PennyButlerPhotography
Find more things to do this Christmas in Perth
Find more places to have your picture taken with Santa