Chipmunks Playland and Cafe in Wanneroo has two separate areas for the under 5's and the 5 and up age groups.

The area for the under 5's is situated to the left of the cafe area. It is fenced and gated although the gate is not locked so children are free to come and go as they please.
Within the area is a large playframe which is themed as a high street with shops.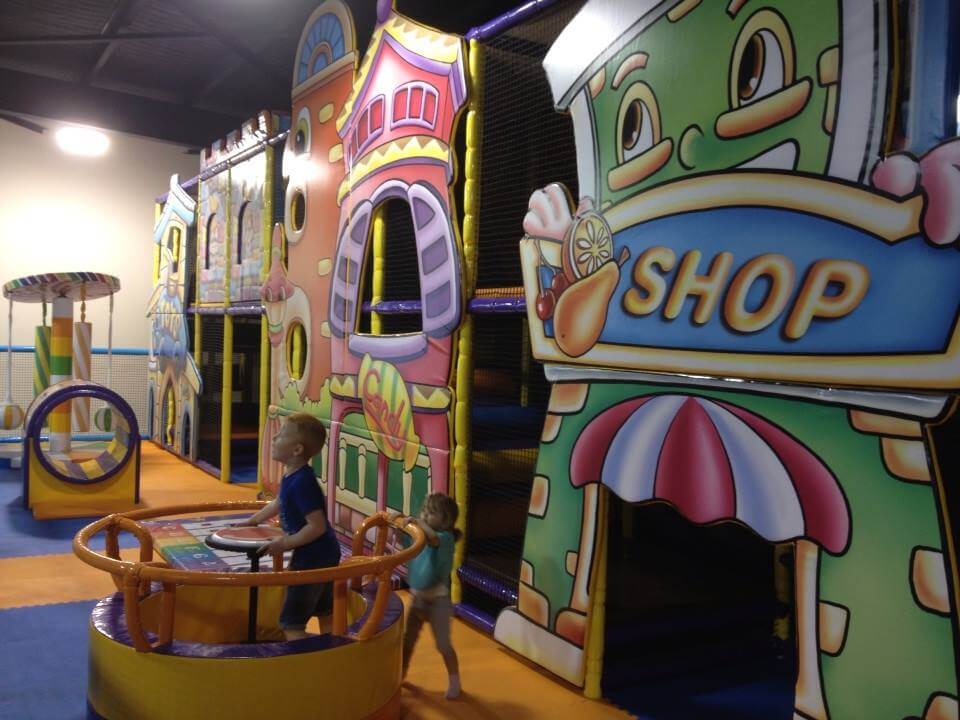 To the forefront of the play frame is a spinning saucer, a roundabout, a tumble tunnel and a merry-go-round.
Miss 5 loved the Merry-go-round and spent ages playing on it. That was her favourite thing she said.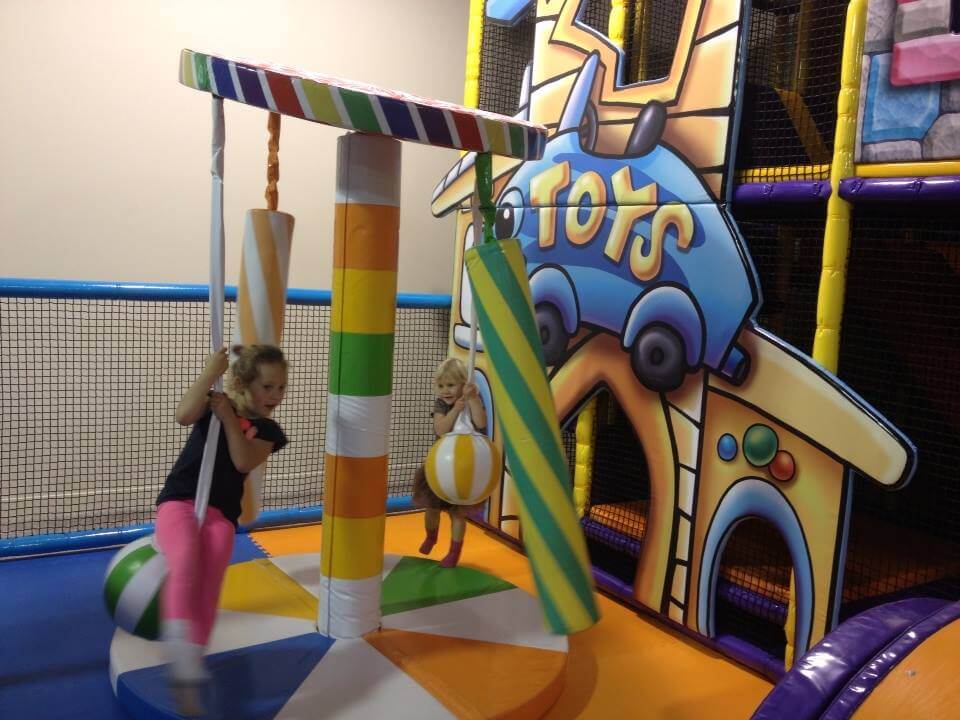 There is also a large keyboard which plays and lights up when the kids stand, jump or run all over it.
The play frame is 2 levels which includes a double slide
Velcro brick wall that kids can build themselves time and time again.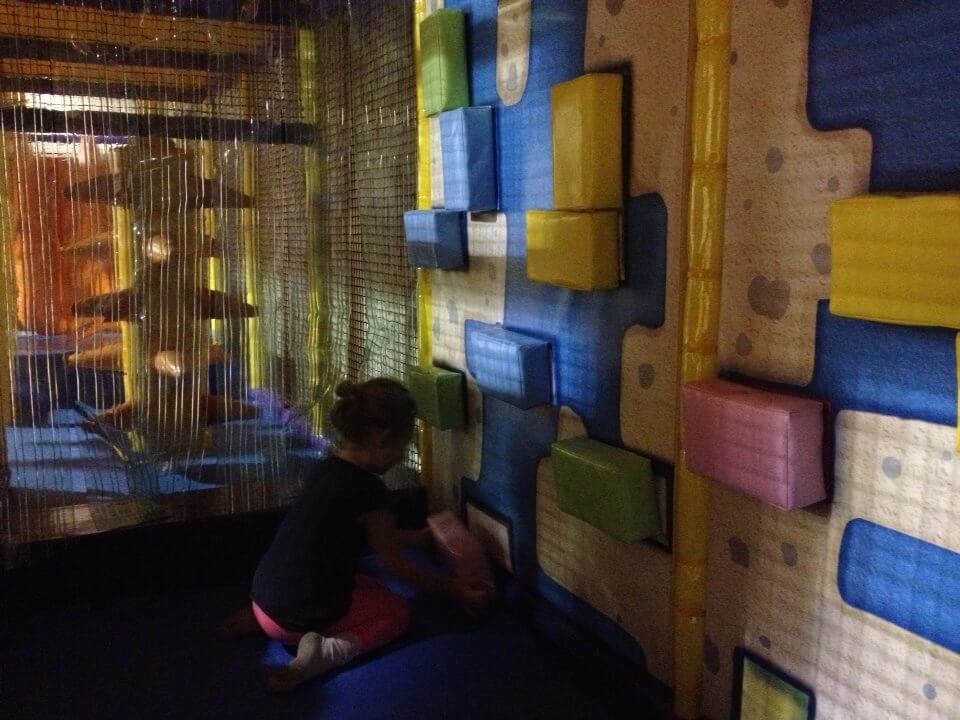 Climbing rope
And various other soft play hanging and rotating things plus another ball pit!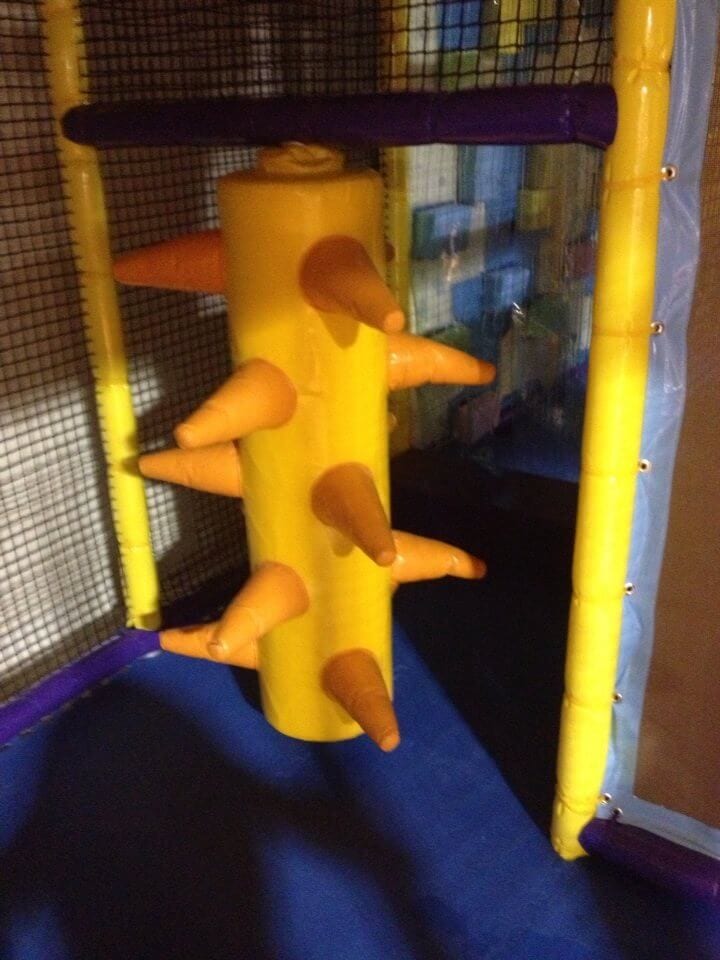 If you have crawlers you will be disappointed as there is nothing really available appropriate for their age group. I would say this area caters well for children aged 2 plus.
On the opposite side of the cafe, running along the right hand wall is the play structure for children aged 5 – 11. This 3 level structure contains 3 super-duper fast slides which Miss 5 thought was fabulous!
A small trampoline
A ball pit
A chute and pod
The famous Chipmunks ball blast where kids are able to shoot soft balls all around the area using a variety of methods.
Miss 2 loved the air jet – well she loved the effect it was having on her hair!
At the rear of the hall is the recognisable Chipmunks Bouncy Castle slide which all kids love!
The cafe is situated at the front of the hall and serves a variety of hot meals and snacks.
The one drawback to the venue I would have to say is it's size. It is rather compact and the tables and chairs in the cafe area (particularly between the 2 playframes) are tightly packed together. I would recommend not bringing along a stroller if you can avoid it you.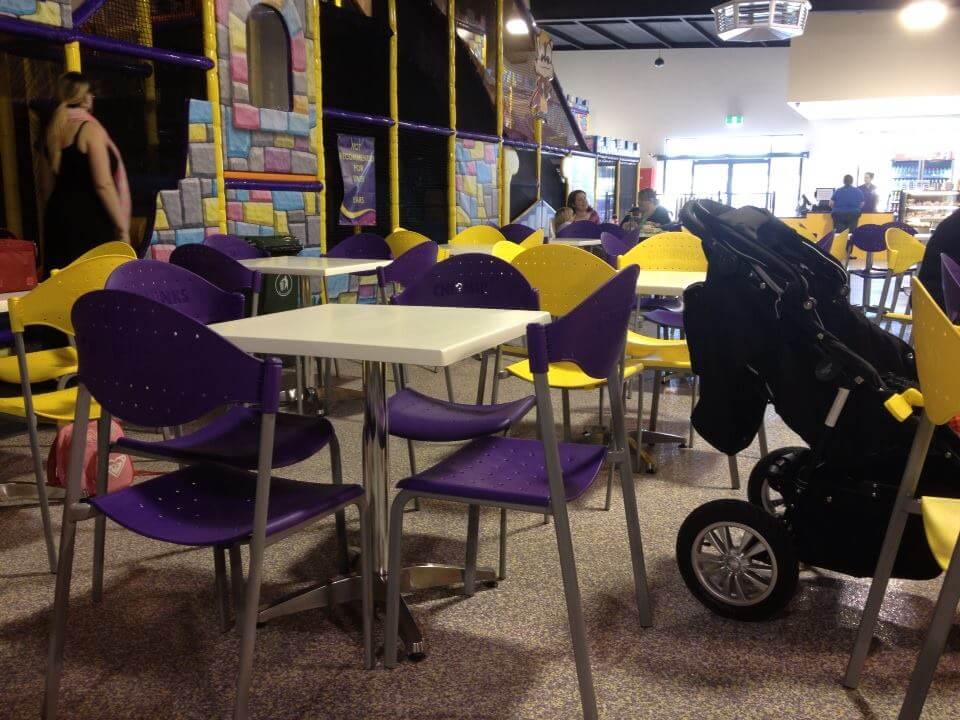 At the rear of the venue are tables set out to accommodate larger groups and here there is a little more space.
The maximum capacity of the venue is 200 and I think it could feel quite cramped when it is full.
The party rooms are all situated at the rear of the building and have windows that look out onto the play area.
Chipmunks Playland and Cafe, Wanneroo