Chelsea Cafe / Chelsea Pizza is new to the East Victoria Park cafe scene. It is located on the corner of Albany Hwy and Canterbury St in what used to be Food For Me. It is now the cafe during the day and a pizza shop come evening.
There are inside and outside seating options with the shady picnic style tables or cafe seating in the little sheltered nook outside.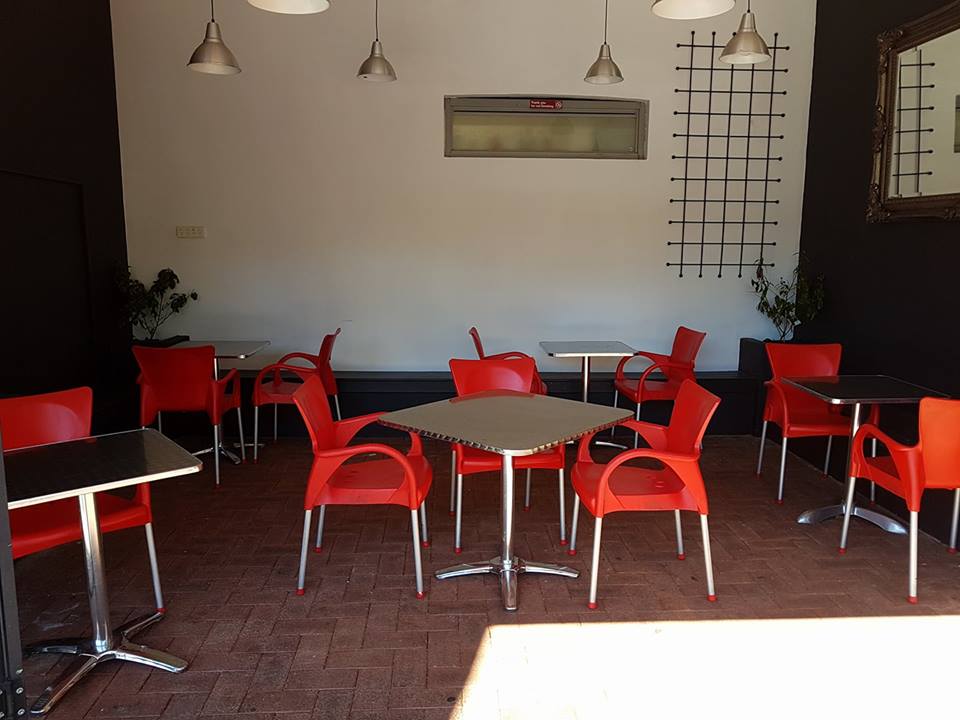 Inside you have a choice of booth seats and your standard cafe tables. High chairs are available too.
The back of the cafe has been transformed into the pizza prep area. As you enter the cafe there is an assortment of sweet treats and savoury menu items on display, or if you are dining in grab a menu and take a seat.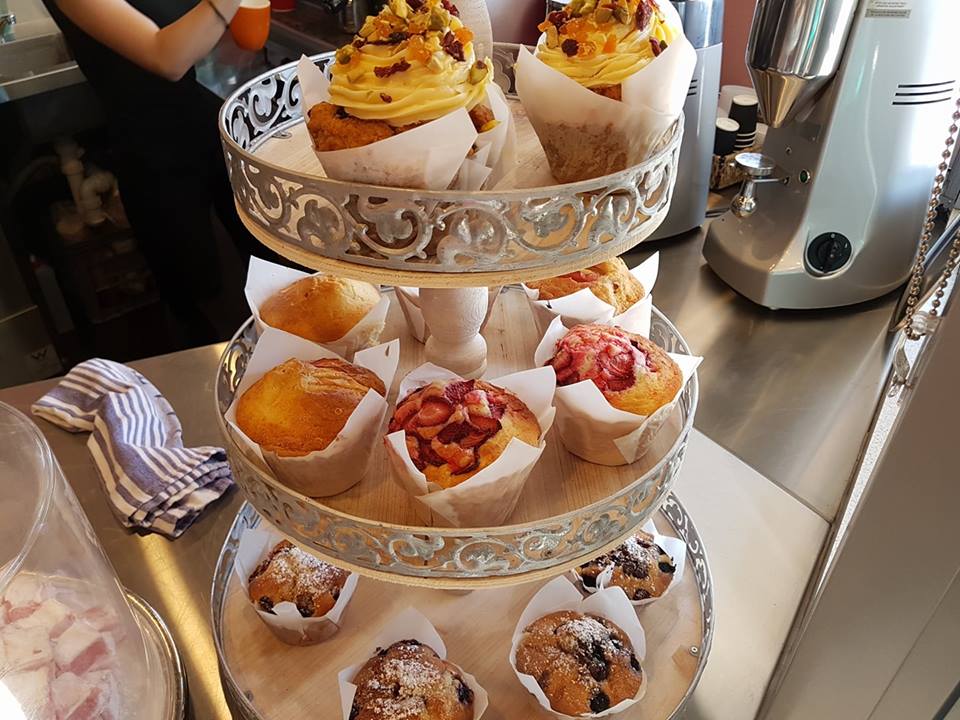 We had had a quick lunch there during the week and decided to come back and try it for Sunday breakfast. We chose to dine inside on both occasions. My daughter remembered the box of toys from our previous visit and helped herself to them immediately. They are mostly for younger children, rattle and movement type toys but they kept our almost 4 yr old occupied.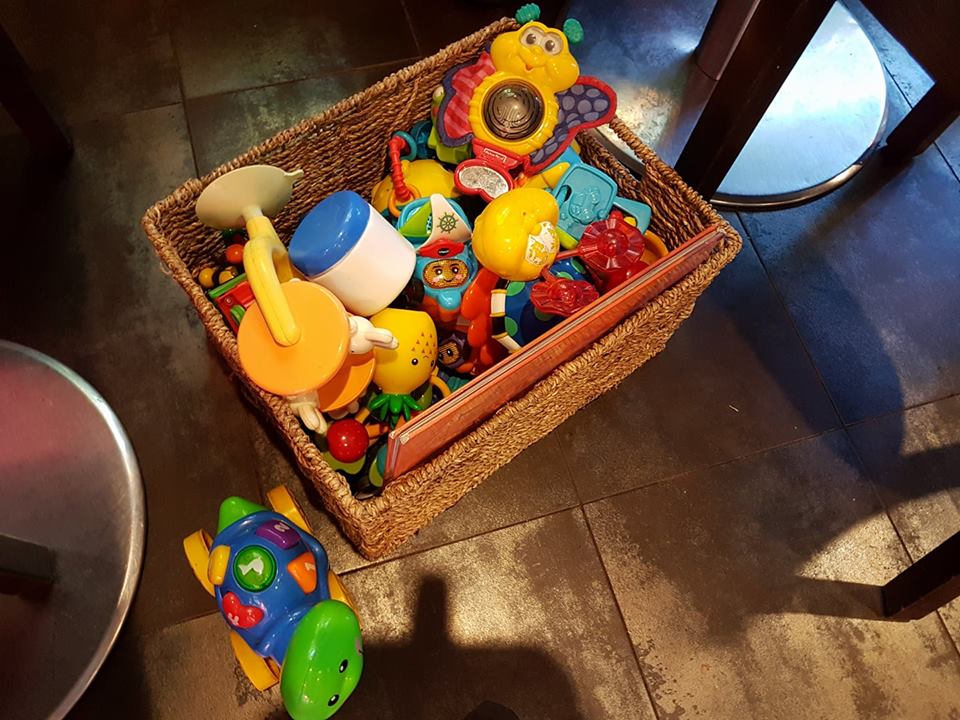 The menu has all day breakfast options including paleo and vegetarian options – we had the vegetarian burger when we came for lunch and it was a little messy to eat but very tasty. This time my husband and I both went for the avo smash and our daughter got the kids bacon and eggs.
Breakfast options for the kids are bacon and eggs or pancakes. The kids drinks include babycino or milkshakes. A froth only babycino is free, or $1.20 if you have marshmallows and chocolate.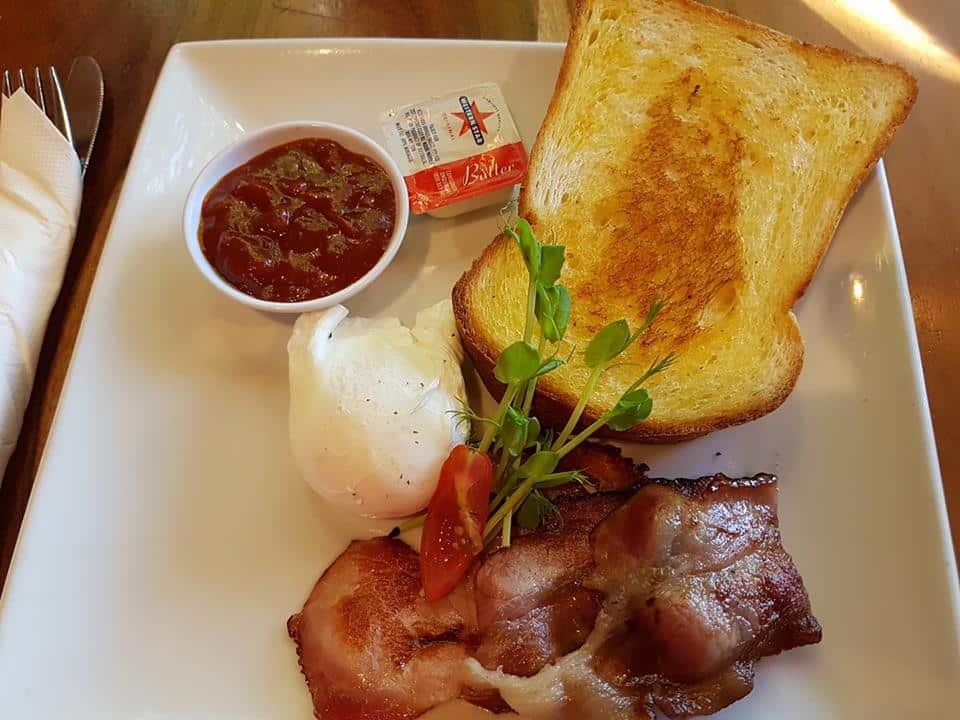 You order and pay at the counter. The coffee didn't take long to come out and was good. The food was also delivered quite quickly and was a good portion size. The kids breakfast come with a tomato chutney and although it was very nice our daughter requested normal tomato sauce instead. Apart from that, we found the food to be delicious and the staff are friendly and helpful.
A change table can be found in the disabled toilets. There is a small step between the entrance and the cafe which may make getting a pram or stroller in a bit more difficult. I have sat in the sheltered nook previously when I have been having coffee with friends and prams.
Chelsea Cafe
877 Albany Hwy East Victoria Park
(08) 9472 0333
www.chelseacafe.com.au