Miss little 5 years old has become increasingly more interested in horse riding recently so I enrolled her in a few horsey school holiday activities. I came across a local stable in Wanneroo, Centura Riding School who offered a school holiday program specifically for kids of 5 years and upwards.
The "Saddle Up" school holiday program is ideal for newbies to horse riding and no previous experience is required. They offer either a half-day or full-day filled with plenty of fun-filled activities including how to put the halter on, tie up, groom a pony and how to saddle up the ponies. The kids also get a lunge or group-riding lesson on one of their favourite ponies. My daughter was lucky enough to get 3 turns on different ponies and it was her first time on a pony using stirrups.
Being quite young I asked one of her good friends to join her for the morning "Saddle Up" session. The girls put on their pink lipstick and matching pink docker boots ready for some horsey fun!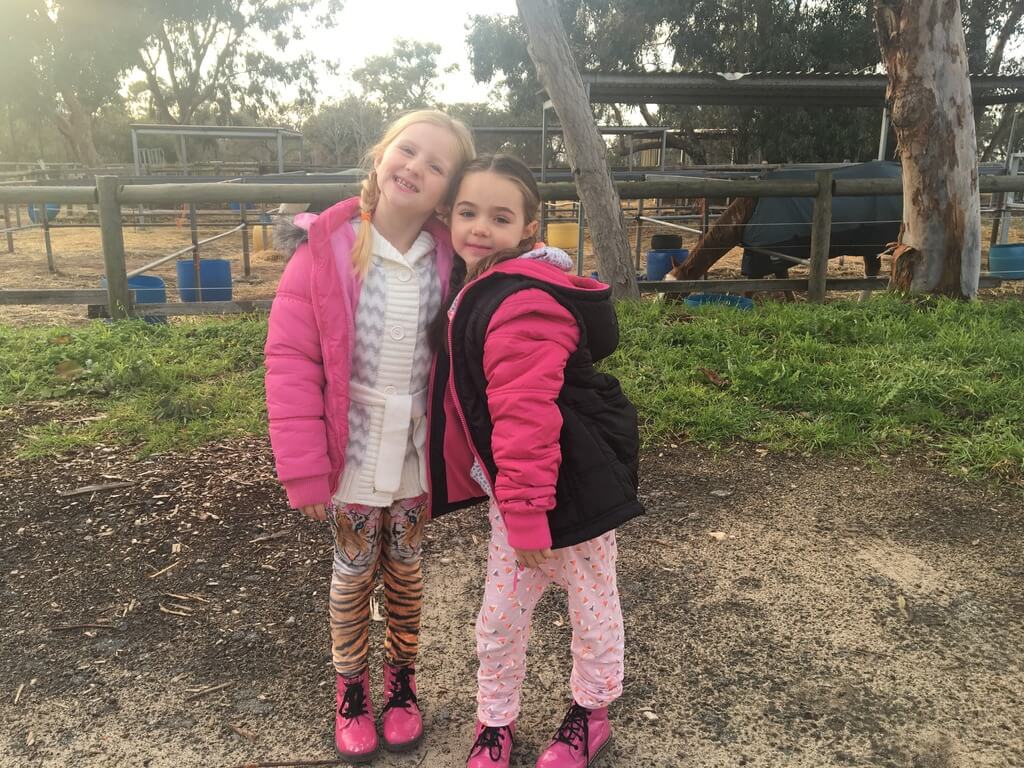 Sadly the pink boots had to go and they were given "proper riding boots" to wear as well as these gorgeous pink hats. Pink perfect.
I left the girls in good hands full of excitement for their day. When I picked them up a few hours later they were busy grooming a beautiful pony they'd befriended. The girls had been given tips on where to stand and NOT stand and what to do.
The girls were full of stories and excitement about their morning at Centura Riding Stables, they'd been out on the ponies in the main arena 3 times during the morning's session. They were quite sad to leave and wished I'd booked them in for the full day!
We can't wait for the next school holidays to go back again and perhaps book the whole day so they get to spend more time with the ponies.
Centura Riding School
48 Franklin Rd, Wanneroo WA 6065