Cambridge Forum Shopping Centre, 350 Cambridge Street, Wembley WA 6014
Phone: 9383 9318 – http://www.cambridgeforum.com.au/
Open 11am to 9pm – Tue to Sun (closed on Mondays)
From the website: "with ten food stalls, The Cambridge Forum International Food Court boasts the best the world has to offer, customers can span the culinary map of the world with Singaporean, Malaysian, Thai, Chinese,  Traditional Dim Sum, Indian, Japanese, English, Vietnamese, Middle Eastern and your good old fashion, coffee,  cappuccino, tea and cakes. All under one roof."
The Cambridge International Food Forum doesn't look like much but lots of people I know recommended it so I had to give it a try. You can make a booking if you have 10 or more guests and we have seen a few large groups.
The Forum is not licenced so it is BYO beer and wine only. There is no corkage and there is a Thirsty Camel bottle shop at The Wembley Hotel which joins up with The Forum. Plastic glasses (including wine glasses) are provided – just help yourself. Non-alcoholic drinks are not BYO as they can be purchased.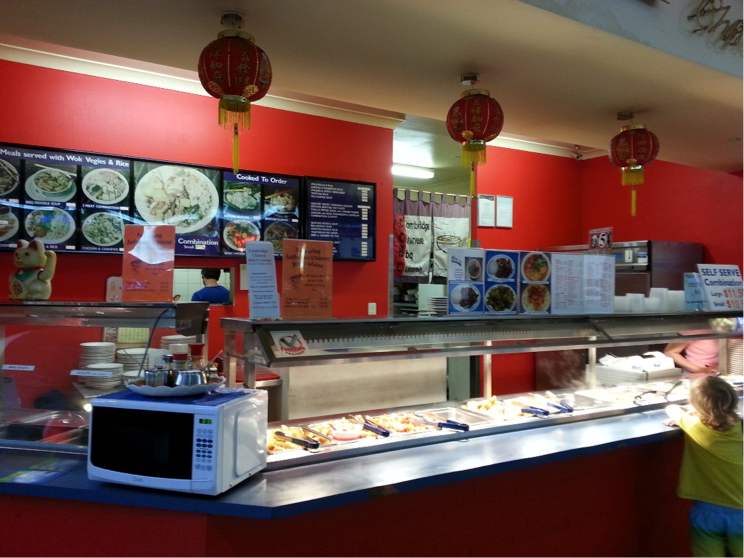 There are several food stalls and it is great as you can all have whichever food you like so if one person feels like Indian but the other wants Chinese then there is no problem as you just order from the food stall you want, get a number and find a table. Most of the stalls do kiddy options too.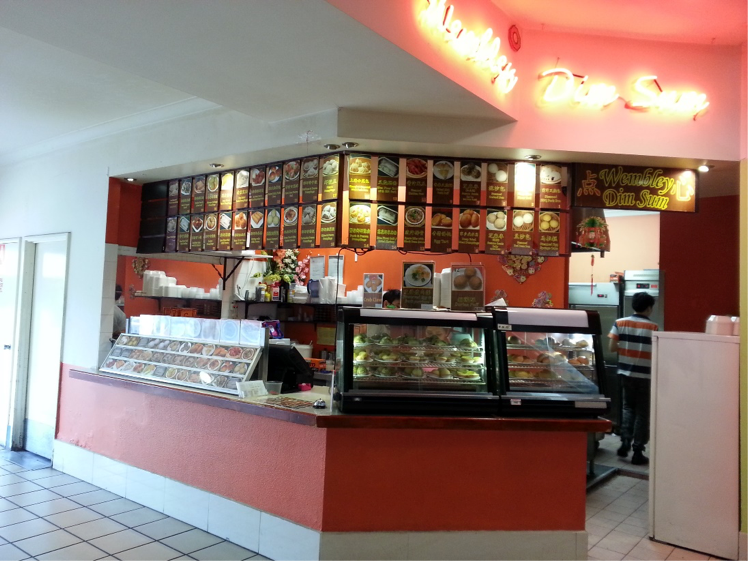 We love the dim sum but friends always go to the Malaysian Hawker.
A list of the different vendors is on the website and there is a menu for each stall under the 'Store Directory'.
Our kiddies love sushi so they usually end up at the Japanese stall. My husband also likes the katsu curry from there and friends have said the bento boxes are good too.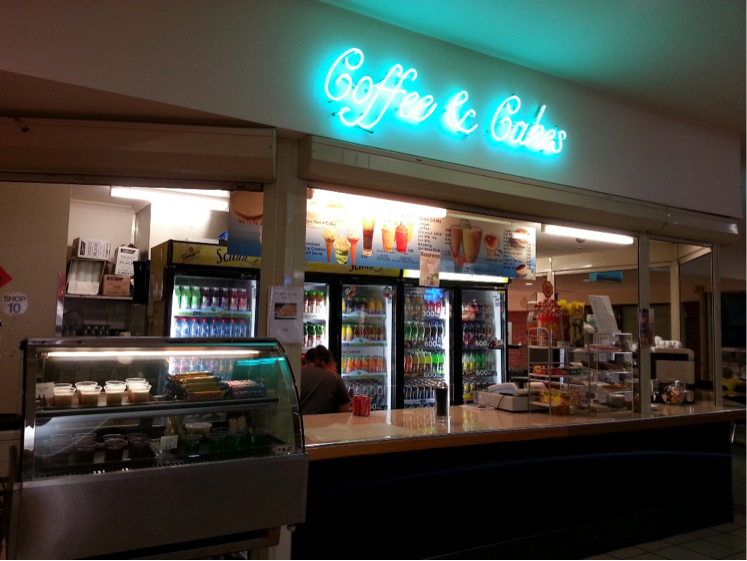 You can buy juice, soft drinks, ice-cream etc at the coffee and cake stall and this is why it is only BYO alcohol.
There is a fenced playground at one end of the food court as well as a coin operated car and vending machines which the kiddies always try to get us to give them money for! There are toilets next to the playground.
It is a great place to bring kiddies as it is very casual and they can burn off some energy at the playground before or after eating. There are also a couple of TVs in the food court which sometimes have kids shows on. There is also a large fish tank which the kiddies like. Highchairs are available too.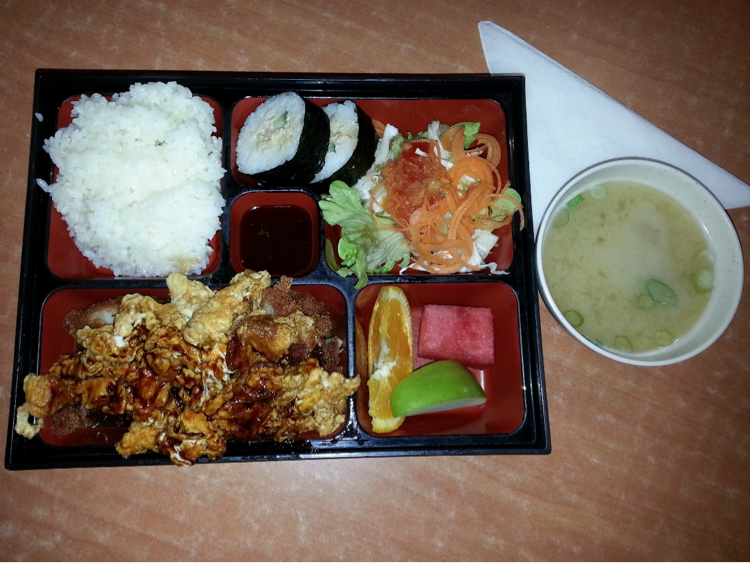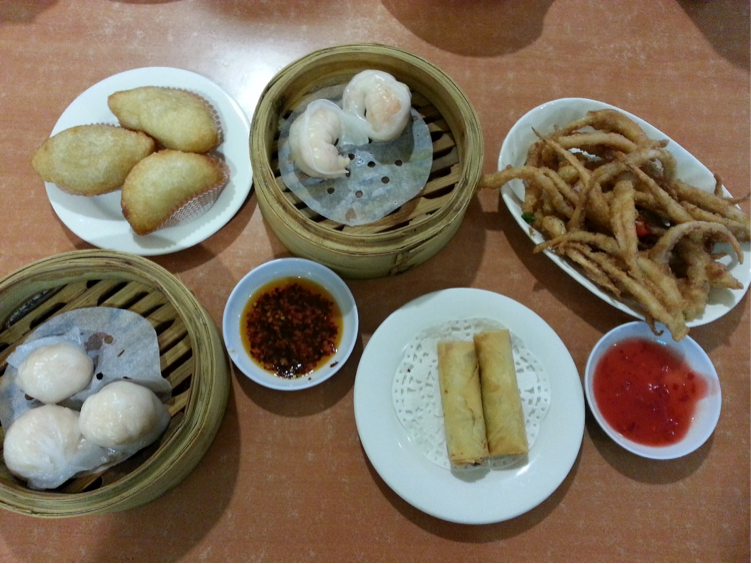 For dim sum, our favourites are the steamed BBQ pork buns (my husband loves them), the prawn dumplings and salt and pepper squid. We have tried a few things and they are all good and prices range from about $5 – $8 with most dishes being around $5.
We haven't tried all the stalls yet but friends with a child who is celiac have told us you can get gluten free options at the Paris café stall. There is always sushi too but you can check with the individual stall holders.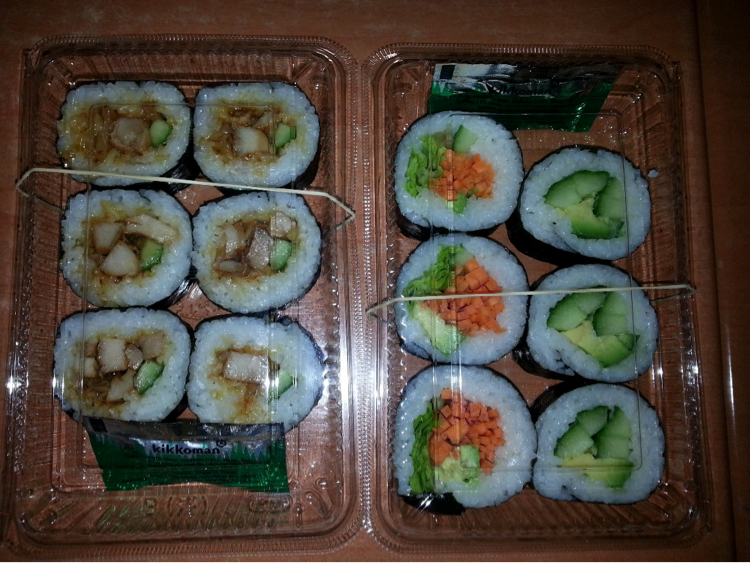 The stalls we go to the most are cash only (I am not sure if the others take cards). There is a cash point in the centre but that has been out of order a few of the times we have been. You can also get cash out from the Korean shop for a $2 fee or there is no fee if you spend over $20 in the shop.
The Forum food court is a bit of a local secret as from the outside you wouldn't really notice it. Since we were introduced to it by friends we have continued to go on a regular basis and it is very consistent. We have liked pretty much everything we have had and it has always been to a great standard but still reasonably priced.
If you don't fancy eating in, the stalls also do take always. There is a decent amount of parking too as there is a lot more around the back and the side of the building.
The Forum is definitely highly recommended.