Brookfield Winter Lights Festival is back with a fun circus theme the whole family is sure to love!
The free interactive lights festival runs from Wednesday 3 to Saturday 13 July, 6pm – 11pm in heart of the City at Brookfield Place.
Kids (big and small) will love the interactive light display;
Circus Circus
From highwire acrobatics to sideshow ally and ringmasters, the circus has definitely arrived at Brookfield Place. The amazing projections light up the Heritage Buildings on St Georges Terrace and inside the precinct. My toddlers loved chasing the clown cars along the building while my 8 year old loved using her shadow as part of the projections and you definitely cannot have a circus without the laughing clowns.

Digital Light Tubes
Lighting the way to the bustling bars and restaurants in Lower Heritage Lane is a spectrum of digital lights programmed with intense lighting effects.
Florescentia
These stunning blossoming flowers will have you dazzled as they open and close to sequences of movement and colour animations.
Mountain of Light
Not all volcanos erupt lava! Visit the volcanic Mountain of Light and standby is it erupts with sound and intense colour projections – it's an impressive 4 meters in height!
Suspended Orbs
Visit the iconic entry bridge to see the suspended orbs programmed with intense and stunning lighting effects.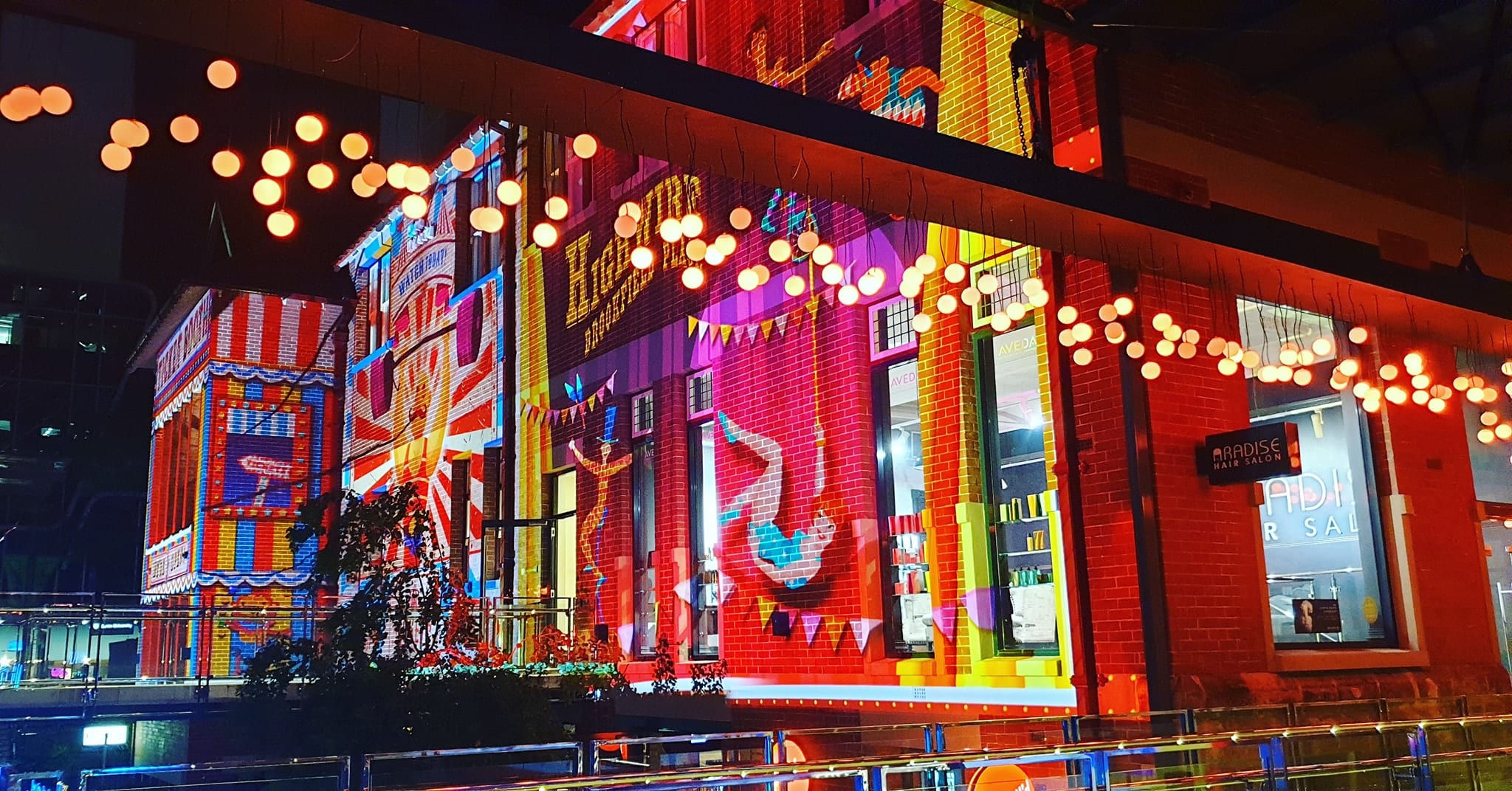 UV Spaghetti
Get tangled and experience the immersive world of UV Spaghetti. Definitely a firm favourite!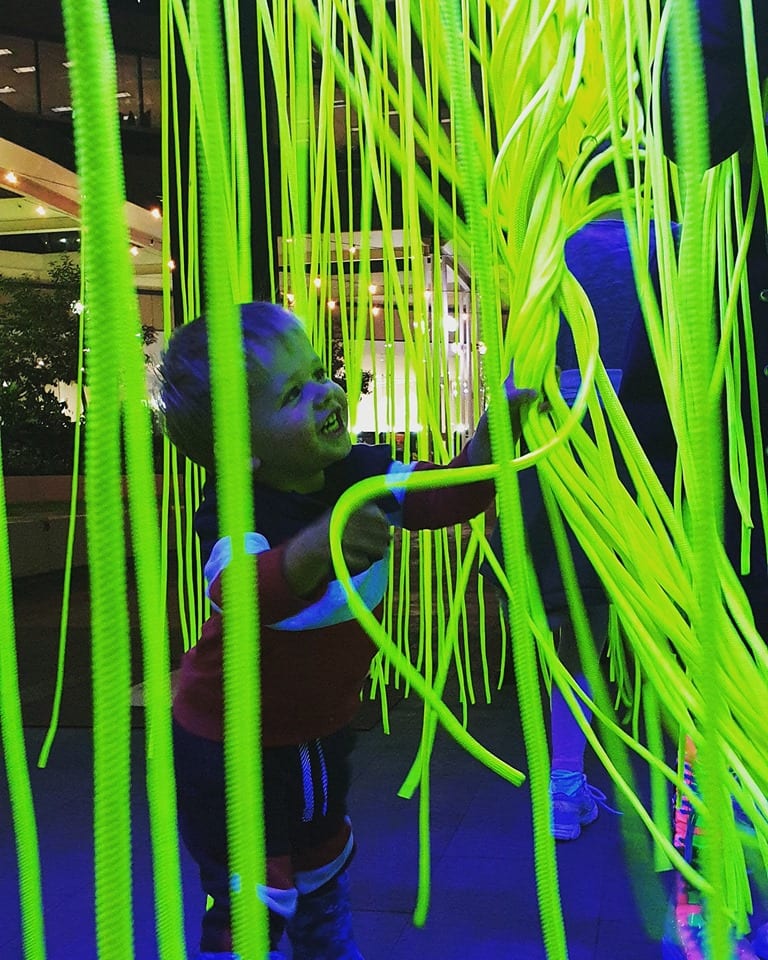 Iceberg of Light
Local Artist, Joshua Webb will be lighting up 108 St Georges Terrace with a bespoke geometric sculpture inspired by icebergs.
Performances
In addition to the light installations, Brookfield Place will come alive with numerous roving performances and jaw-dropping acts, including performances by the talented Fliptease! Click here for show Show Times.
Share your photos on Facebook or Instagram with the hashtag: #BFPLPerth #BFPLWinterLights for your chance to win a trip for two to experience Luminaries at Brookfield Place in New York.
Brookfield Winter Lights Festival
Location: 125 St Georges Terrace, Perth
For more information on the festival, visit www.brookfieldplaceperth.com