Brewhouse Margaret River is one of the new breweries that has recently opened in the Margaret River area. It opened in January this year and has been very popular. We first visited in late January and then again on the Saturday of the Easter long weekend.
Brewhouse Margaret River is conveniently located just outside town, just a few metres on the left before Rotary Park (where the 'Kate' train is), as you drive into Margaret River from Perth. It is not far off the road but isn't that easy to see when coming from the north so the turn off can be easy to miss at first.
There is a good size car park right outside the restaurant/brewery but it fills up quickly on busy days. If you are staying in Margaret River, near the river end of town, you could walk there quite easily. The brewery is brand new and very clean, light and airy. There is a bar inside where you order food and drinks and there is some limited seating. However, there is a large covered deck running around 2 sides of the building with lots of tables and there are more tables on the grassed area with umbrellas. There are sliding doors along one side of the restaurant which are opened up if the weather is nice.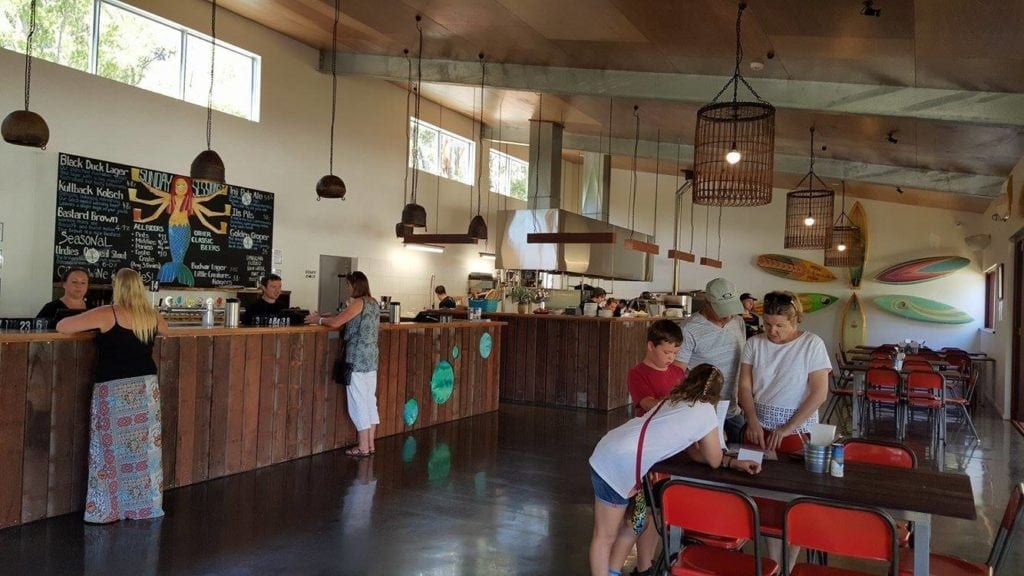 There is a sandpit in the outdoor grassed area which is partly shaded some of the time by a tree but there is no shade sail. There is a retaining wall made of different sized logs at one side of the sandpit which the children can climb on and also an old wooden boat. On our most recent visit a climbing frame with monkey bars had been added. If you have little ones you would probably want to sit as close to the playground as possible as there is a wooded area next door with only a rope fence separating the beer garden from the trees so the kiddies could wander off if they were that way inclined. There are Ikea style high chairs available for tiny ones.
There is a good children's menu with 4 different options ranging from $10-12 each. The main menu has a selection of 11 starters/share plates, a choice of 7 mains plus a couple of daily specials and 5 wood fired pizza options.
We went with our 6 and 7 year olds for lunch and they both chose the kids fish and chips followed by the kids ice cream.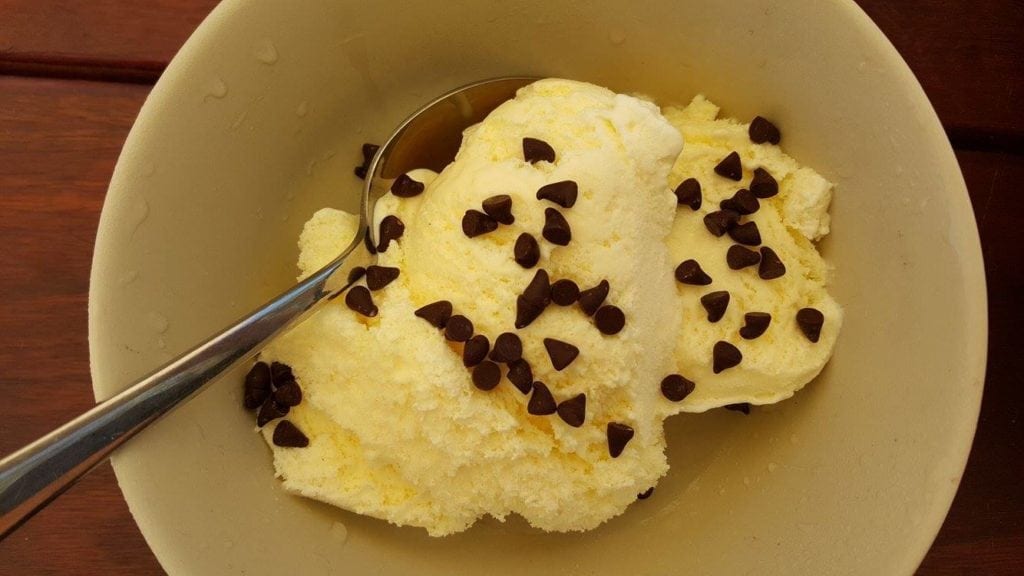 I had the chili mussels with a side order of chips and my husband had the beef cheek tacos and the sardines on toast.
We really enjoyed our food and so did the kiddies. On another occasion I had the pulled pork in a bun with slaw and chips which was the daily special and the salt and pepper squid which was very good.
One of the stand outs for my husband was the award winning Kuttback Kolsch which he said was probably the best Kolsch he had ever tasted and he has drunk a lot of Kolsch in his time! Pints are $11 and middies are $6.50. There is also a 3 beer tasting option for $10 and there is a range of soft drinks, cider and wine also.
On Sundays they have a DJ and or band for the Sunday session and close at 10pm.
We would definitely recommend the Brewhouse and it is great that it is so close to town as it is super convenient. At busy times it is definitely worth booking in advance if you want to sit on the deck. However, they do leave most of the other outside tables for walk ins but it is still worth getting there early for lunch so you can choose a good table and it is easier to park. All up, a really great place to spend a relaxing lunch with or without the kiddies J
Address: 35 Bussell Highway, Margaret River – Open: 11am – 7pm every day (10pm on Sundays)
Tel: (08) 9757 2614 – Web: brewhousemargaretriver.com.au
Facebook: www.facebook.com/Brewhouse-Margaret-River
Find more places to visit in Margaret River