The Boughshed Restaurant is perfect for holidaymakers who want that tropical escape without getting on a plane to get it.
If you are staying at the resort, it's a perfect choice for a meal any time of day, whether a hearty breakfast before heading out to explore the region…
…cocktails at sunset…
…or dinner by the fire.
There are plenty of seating options both in and outdoors.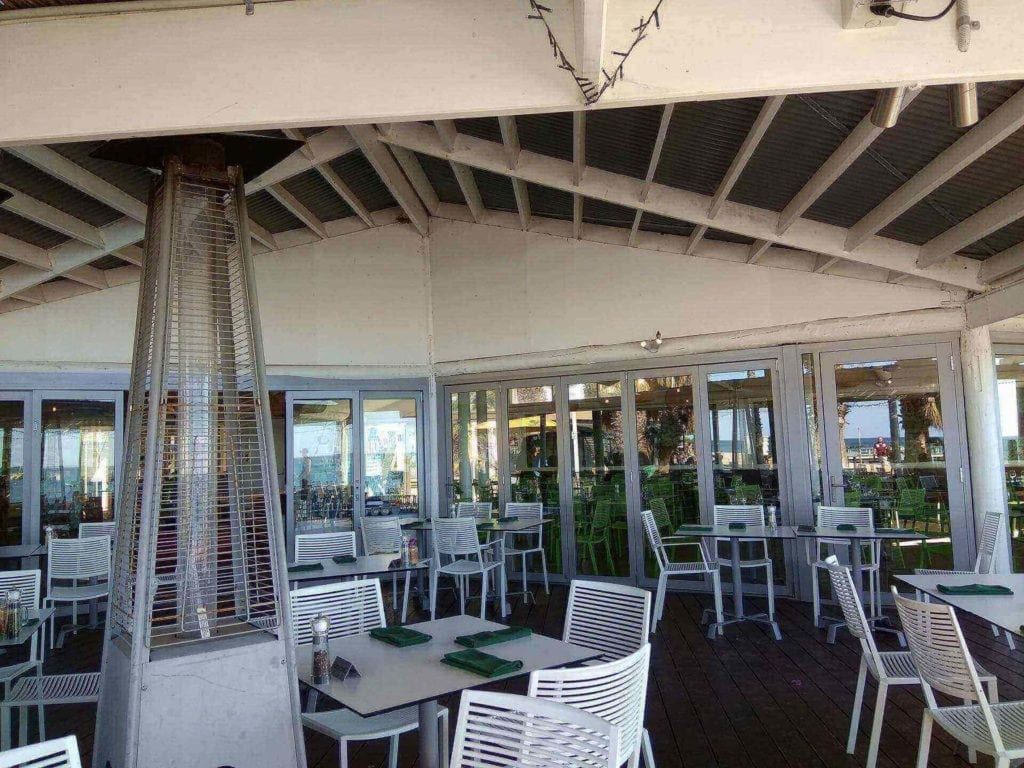 If you find a spot you like, be sure to let the friendly staff know and they will happily reserve it. With the beautiful backdrop of Monkey Mia beach and dolphins swimming by at all hours it was a perfect way to end our days.
Their awesome cocktails at happy hour may have contributed to the overall experience as well.
Serving up fresh, delicious meals for breakfast, lunch and dinner there is sure to be something for everyone.
Their food and drinks menus are delicious with a great variety – plus catering for vegetarians and gluten free options on offer.
The best part about the Boughshed it's super kid friendly with a relaxed atmosphere and cruisy holiday vibe.
Enjoy the ambience at The Boughshed Restaurant at Monkey Mia no matter where you are staying.
Find more family-friendly restaurants