Boogie Roos is a movement and music class designed for 0 – 5 year olds. It's a great way to get the little ones moving, dancing and singing (and burning off all the energy in preparation for nap time)
Each session runs for 1 hour, with the first 20 min being free play. During free play, the children are invited to play with a range of toys, this gives the children time to settle in and get used to the surroundings before the class starts. After the 20 min is up, they play the 'clean up' song which encourages the children to help pack away all the toys. Once I saw how excited my daughter was to clean up to this song, I soon downloaded it, and now use this at home too.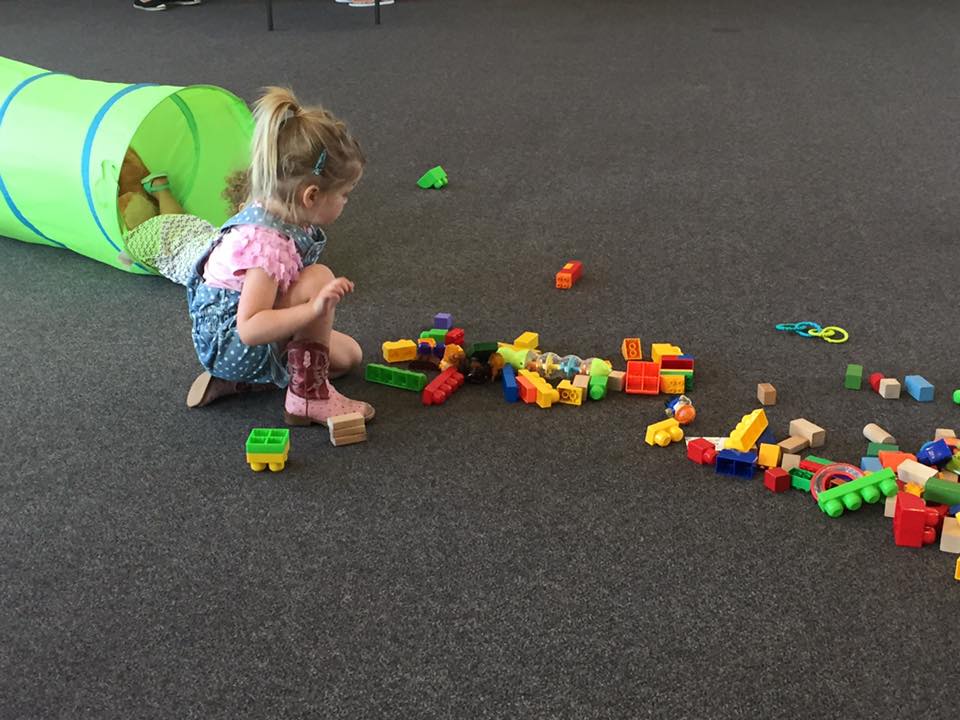 After everything is packed away, the class gets started. Each week they have a puppet that sings the welcome song, the children seem to love him!
They play a range of different songs to get the kids (and adults) dancing along and following along to the actions in the songs. They have a range of props they use also, which include, tapping sticks, bean bags, pom poms and more. My daughter always gets very excited when the parachute and bubbles come out.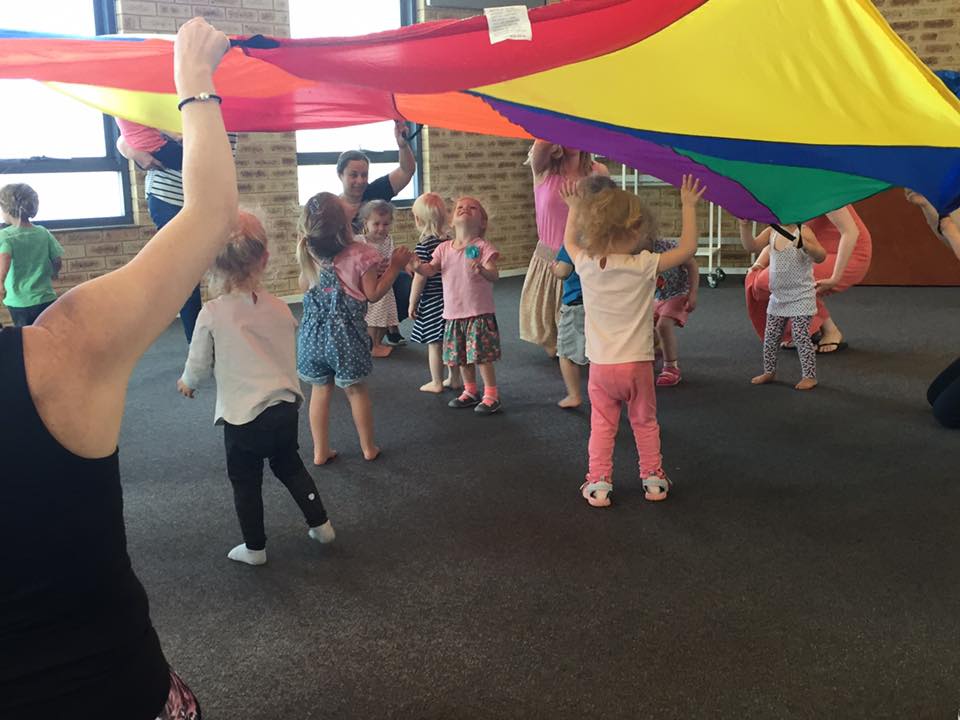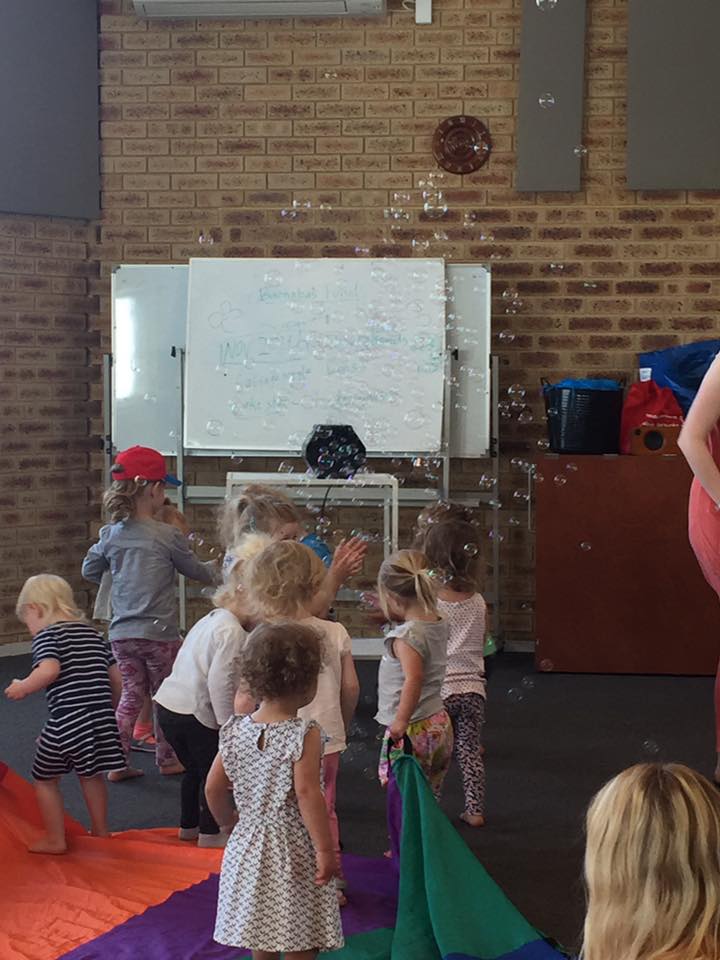 The great thing about Boogie roos is that there are no term fees, so you just pay for the session you attend, oh and the free tea, coffee and baked goods on offer also.
There are classes all over Perth and each one has their own prices, so please check the website for locations and pricing details.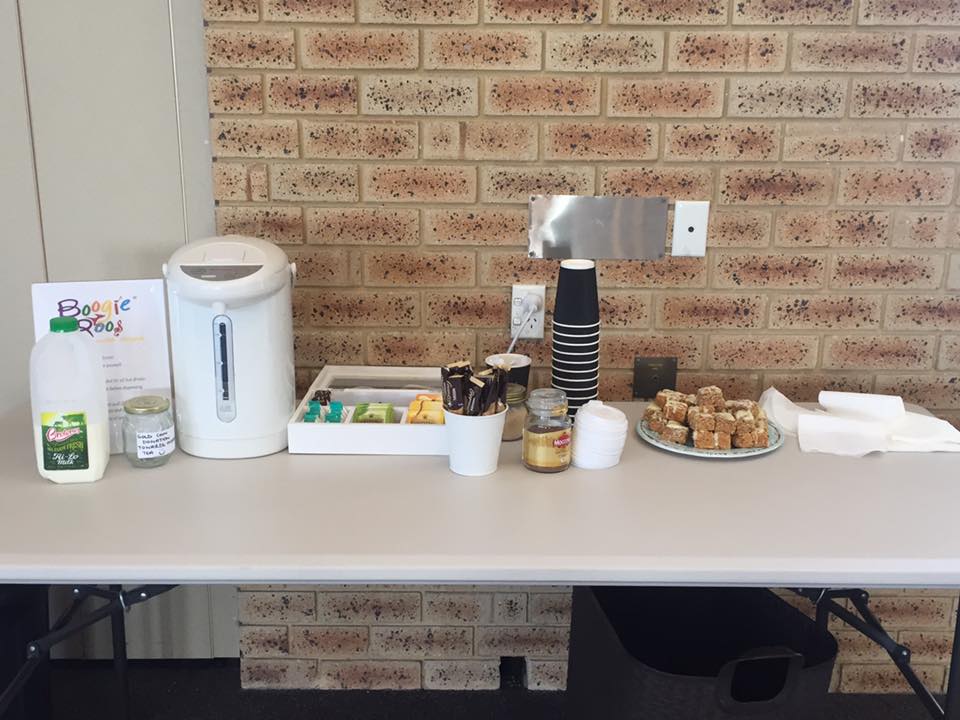 The particular session we attended was Boogie Roos with Steph which is in North Beach, Mondays at 9:15am. The cost for this particular class is $10 per child or $13 for 2 or more, which is great value, especially if you have a few children attending.
To find a session closest to you please go to www.boogieroos.com