Bluff Knoll Cafe – What a cracker of a place! Chris and Jacquie are the loveliest owners of this perfect little cafe! It's almost a one-stop shop with a small deli like shop along with a tourist shop and then the cafe! For two people and the volume of traffic that was coming through this place they both did amazingly well, and as us mummas do, we stayed for a while, chatting and sipping our coffee! We stayed long enough to catch a break in between crowds and met both Chris and Jacquie along with a baby Joey and their very friendly sheep!
What a delight! Jacquie whistled and called for Charlie and a heard of sheep came bounding over the hill towards us demanding a pat! Heaven on earth! It makes you want to move to the country!
Location: 8620 Chester Pass Rd, Amelup WA
On the border of the Stirling Ranges National Park
Opening Times: Thursday to Tuesday 8:00am to 6:00pm
Closed Wednesday
Kid Friendly: Yes, yes and more yes
Pram Friendly: Yes
Mode of activity: Eats
Contact details: (08) 9827 9269
www.facebook.com/BluffKnollCafe
Back to the cafe! Food portions are generous and soooo fresh! The bread was amazing!
The cafe internally is comfortable, the locals are very friendly, so much so, they invited us to play one of the guitars on display (don't worry I spared their ear drums and politely declined)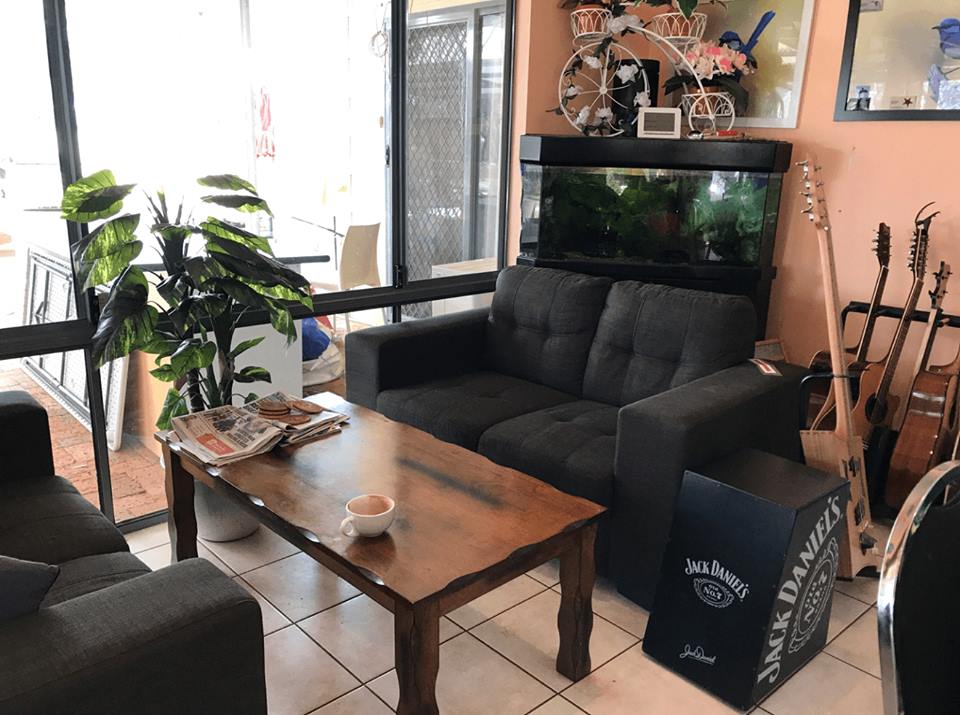 Externally, there is a small car park directly out the front, however, there is more parking across the road. There is a huge patio area with kids seats and a small gazebo area near the paddocks.
If you are visiting anywhere in the Great Southern, we highly recommend a visit to the Stirling Ranges National Park stopping off at the Bluff Knoll Cafe for some eats. The kids (and yourself) will LOVE it!
Stay Wild
Tash & Linds
X x x
TW links:
Instagram –www.instagram.com/tribe_wild
Facebook – facebook.com/tribe_wild

Find places to visit in Albany and Denmark
Find more family friendly restaurants