Blu Vue Cafe Quinns Rock recently opened in September 2016. New owners and fresh renovations have turned the old fish and chip shop into a gorgeous cafe.
At the front of the cafe, with sweeping ocean views, are the tables and chairs for customers. Inside there's a little bench area with magazines near the counter and towards the front of the cafe are the tables and chairs where you can enjoy the view.
Beneath the quaint archways at Blu Vue Cafe there is a gorgeous little kids area with a table and chairs set up with a large fresh piece of paper and crayons/pencils for children to draw. There is even a bumbo  under the table so bub can join in the fun with the older ones. There is a small selection of books on a shelf nearby for children to read- my son was delighted to find one about diggers and dumpers!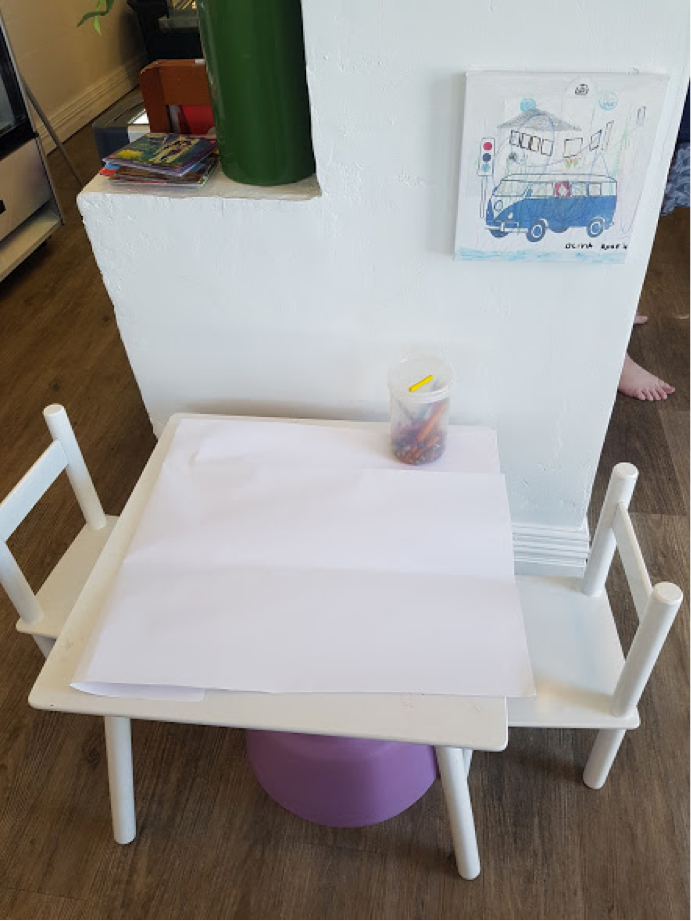 Breakfast is served until 11am, lunch is available from 11.30-2pm and dinner from 4.30-7pm. We missed breakfast but think we'll be going back to try it. There are the usual cooked breakfast options including black pudding for those who like that, along with pancakes and corn and zucchini fritters for something different. The rest of the menu mostly offers burgers or traditional fish and chip shop options with all food being made on the premises including all the cakes and biscuits on display.
There didn't appear to be a dedicated children's menu however the prices in general were very reasonable, a toasted sandwich was around $6,fish and chips was $9.50, burgers were about $18. We opted for a homemade bacon and cheese sausage roll from the display cabinet, fish and chips and a slice of the homemade pumpkin and pear loaf. It was all delicious- I wasn't fast enough to get a picture of the loaf!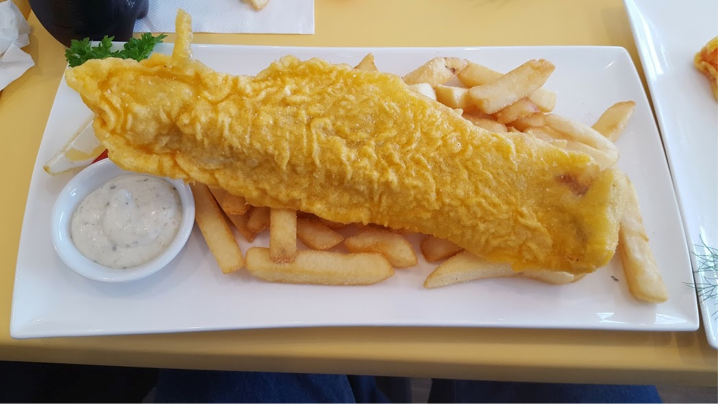 The service was friendly and fast, the food arrived before my little one got bored of the digger book although I saw other children happily filling in the time drawing at the kids table.
Across the road is Frederick Stubbs Park which has a lovely little playground for children to burn off some energy before or after a meal or cake. There is also beach access across the road to walk off those homemade treats! We certainly enjoyed our visit and will be coming back knowing the little one will be happily entertained while we enjoy the view and food.
Blu Vue Cafe
80 Ocean Dr, Quinns Rocks WA 6030
Facebook page