Blasta Brewing Company is the recently opened brewery come restaurant in Burswood. It is conveniently located on Goodwood Road Burswood, just a short walk from my daughter's ballet class. The close proximity to ballet class means I regularly stop in for a takeaway coffee. On one of these coffee runs, I noticed there was a kids play area in the outdoor area and that they were open for breakfast.
Recently after class, we meet my friend for breakfast. If you are dining in it is table service and you have a choice of indoor or outdoor seating. Both the indoor and outdoor areas are large with plenty of room if you needed to bring a pram. There are high chairs available and as well as the sand pit play area there was also a few games and kids puzzles available to occupy the kids.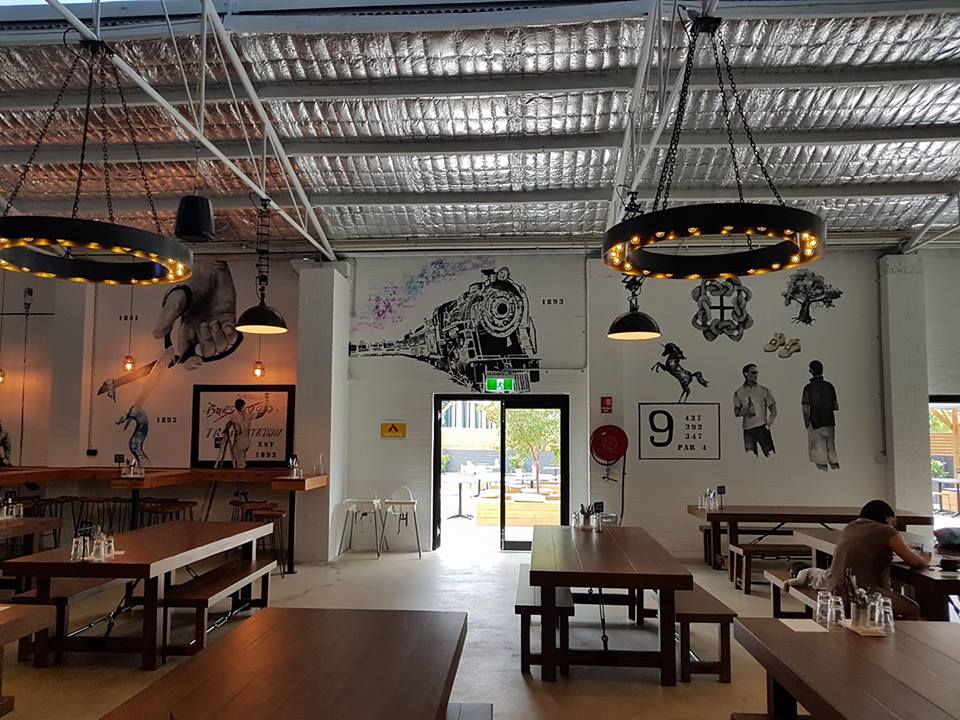 When we arrived there were a few kids already in the sand play area and they were having fun drawing in chalk on the walls. My daughter was quick to join in. There were a couple of painted murals in the play area but the rest of the walls were clean and painted in chalk paint. The bucket of coloured chalks kept my daughter occupied the whole time we were there. There was also a range of sand toys, diggers and a rocking animal in the sand area. The area was easy to see from the table we sat at so I could supervise while I caught up with my friend.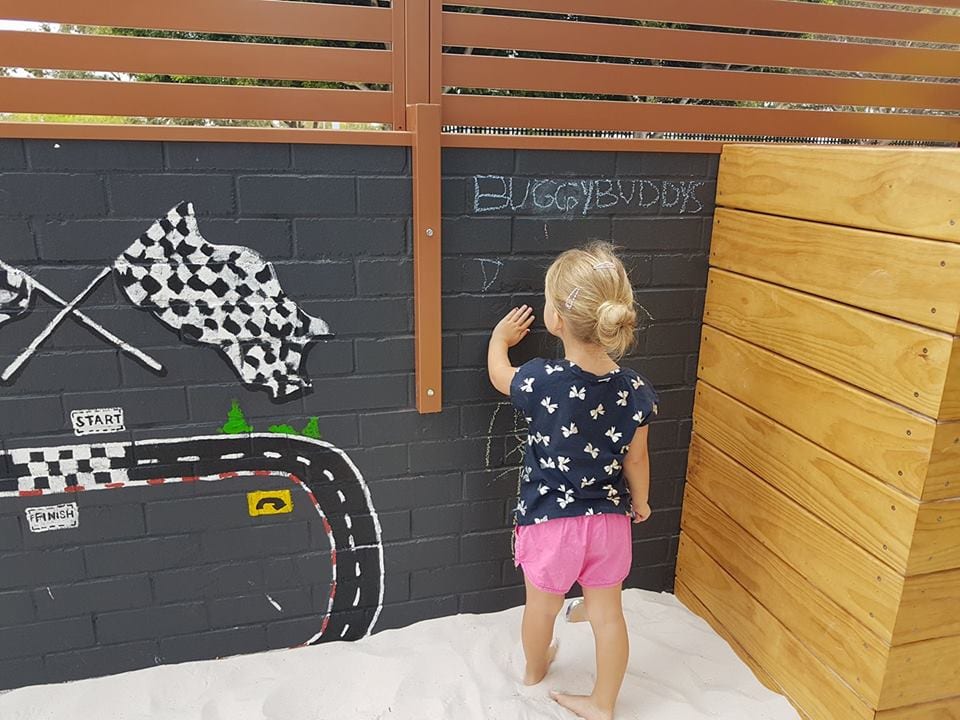 We ordered coffee and breakfast, there isn't a special kids breakfast menu but there is a kids lunch/dinner menu. The kid's menu includes the usual suspects like fish and chips, pizza, pasta and cheeseburger and meals come with ice cream and a soft drink. The breakfast menu included eggs Benedict, homemade granola, brioche French toast, big breakfast, eggs on toast and fruit toast. Breakfast is only served on weekends and is from 8am, lunch daily from 11am.
As well as the menu there is a cabinet of sweet treats and panini/bagels at the front where you order the takeaway coffees. The cakes always look amazing and are very tempting, there are usually some raw treats on offer too. There is an area at the front to sit if you are waiting for coffee or prefer to sit there for a quick coffee.
Once we ordered our food and drinks didn't take long to come. I ordered poached eggs with a side of mushrooms to share with my daughter. I was a bit disappointed with the size of the side of mushrooms luckily my daughter was happy with just a poached egg and piece of toast. My friend got the French toast and it looked amazing.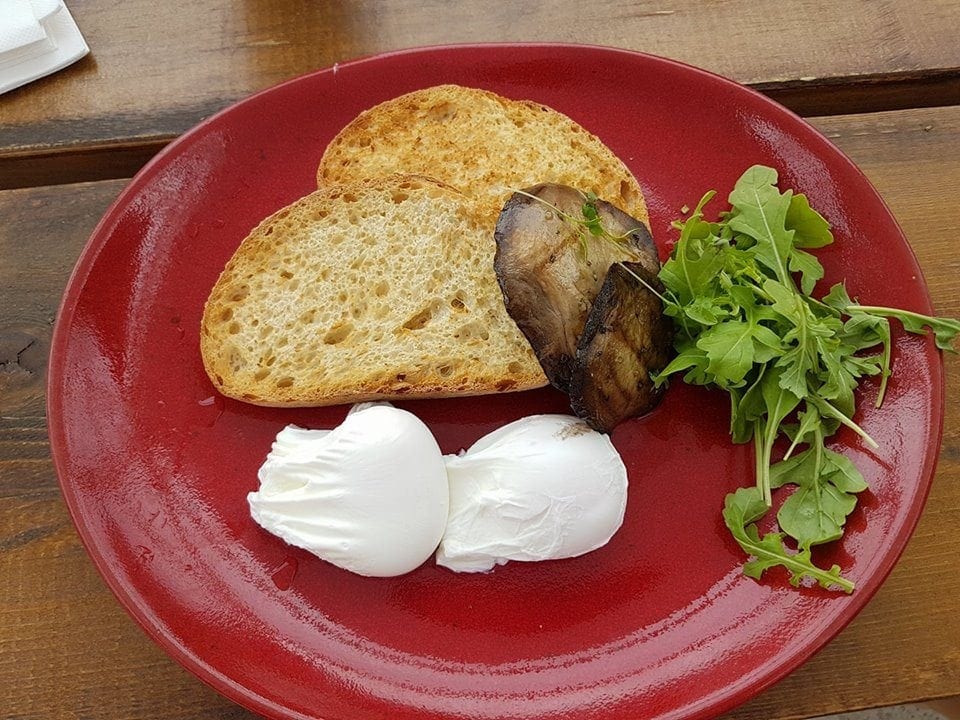 The inside seating area has booth seats, large picnic bench style table or a few bar stools seats. There are two large TVs in the inside area as well. The walls are painted with interesting murals. Obviously being a brewery they have a range of crafted brews and a full bar, none of which I've tried yet.
Blasta Brewing Company
84/88 Goodwood Parade, Burswood. Close to the Burswood train station and new Optus Stadium.
Open 7am daily to midnight.
www.blastabrewing.com
www.facebook.com/BlastaBrewingOfficial
Find more family-friendly restaurants in Perth