Bay Merchants is a cafe, store and wine merchant located on Adelaide Crescent, Middleton beach Albany. We are staying within walking distance of this cafe, so we thought we would pop in for breakfast this morning. What a delightful little place this is.
Breakfast was absolutely delicious. I opted for the eggs benedict, hubby had the porridge with grilled banana (which he said tasted amazing) and miss 3 had a freshly baked and toasted hot cross bun. It looked so delicious, I had to steal half for myself!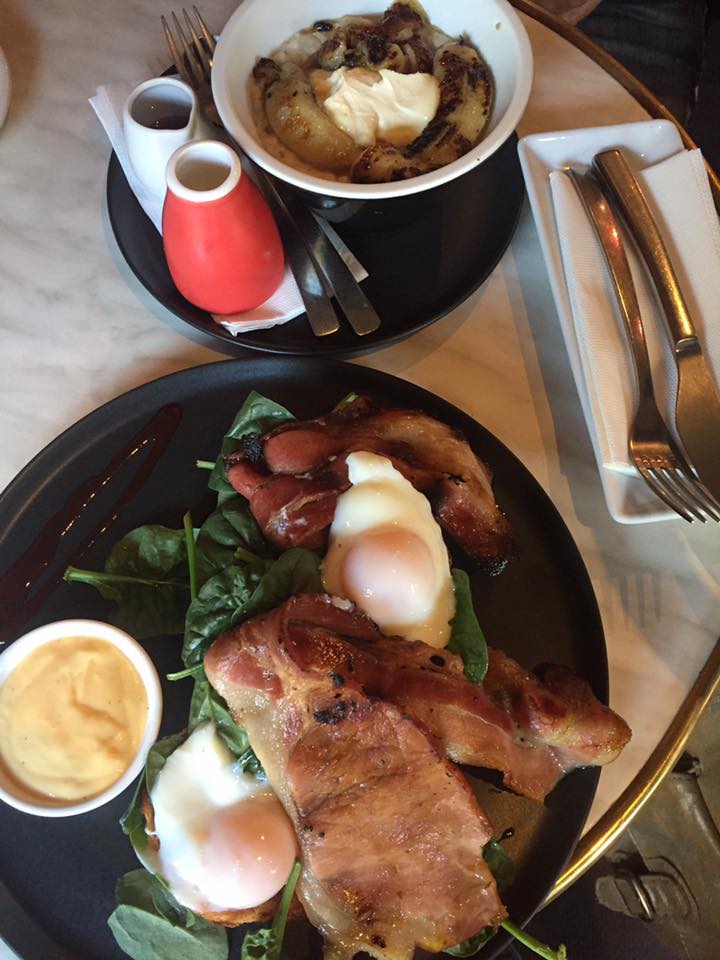 There are newspapers, magazines and books that you can read, as well as a couple of toys and books for the children. You can choose to sit inside or outside, although it is situated very close to the road.
They have a good range of items on the menu, as well as a few kids options. Towards the back of the cafe, they have a glass cabinet filled with fruit and veg that they use to make a large range of freshly squeezed juices. The banana smoothie was really nice, as was the coffee.
All the food is made on the premises. The cakes, slices and pastries on display looked particularly nice. I think I might have to come back tomorrow for afternoon tea!
Not only is Bay Merchants a cafe, you can also buy freshly baked bread, preserves and a selection of local wine.
Bay Merchants is open from Tuesday – Saturday 6am – 4pm, Sunday 7am – 12 noon and closed on Mondays.
Find more places to visit in Albany and Denmark