Amber Jacks is a Cottesloe institution. The popular fish n chip spot is perfect for grabbing a takeaway meal for enjoying with your family by the beach. We've been visiting for years, well before Little Chef was around! This time we visited just after a dip in the ocean at Cottesloe beach.
The sea breeze was far too strong to take our food over the road and enjoy it on the lawn, like we usually do. Instead, we made use of their dine-in facilities and still managed to eat alfresco. There are also a few tables inside and high chairs are available for little ones.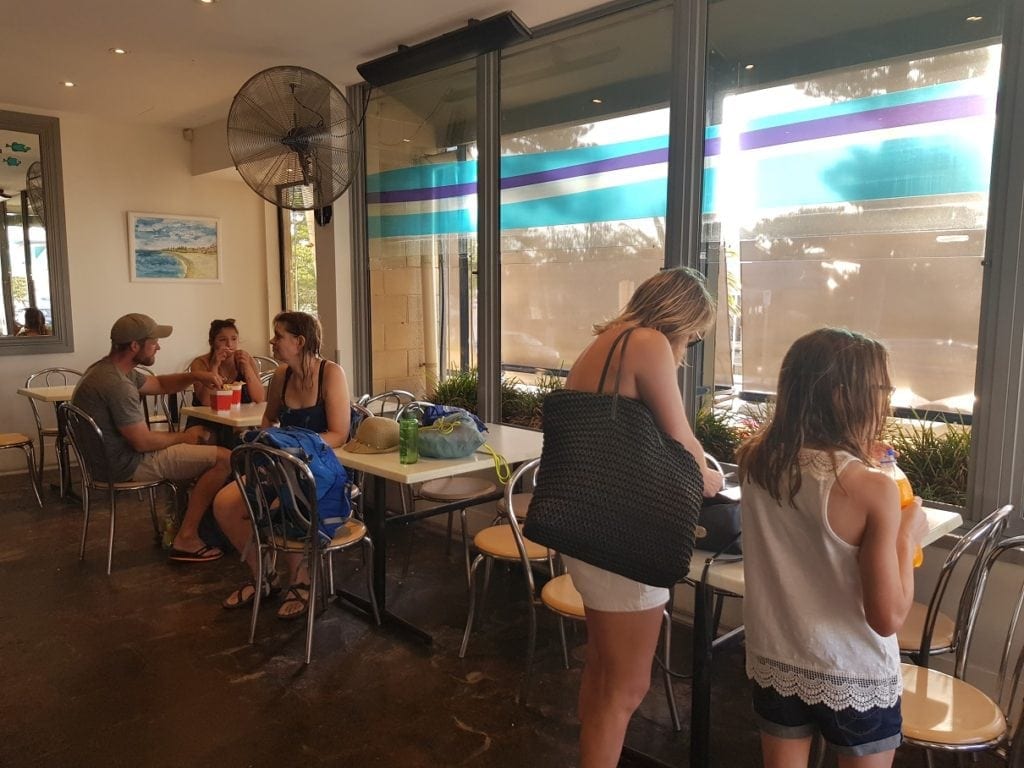 New Zealand Hake is the standard fish used in their "fish and chips" local options such as Red Spot Emperor, Orange Roughie and Whiting are also often available. Ordering is easy, simply let them know what you'd like at the counter and in no time your beeper will be buzzing to go and collect your hot food.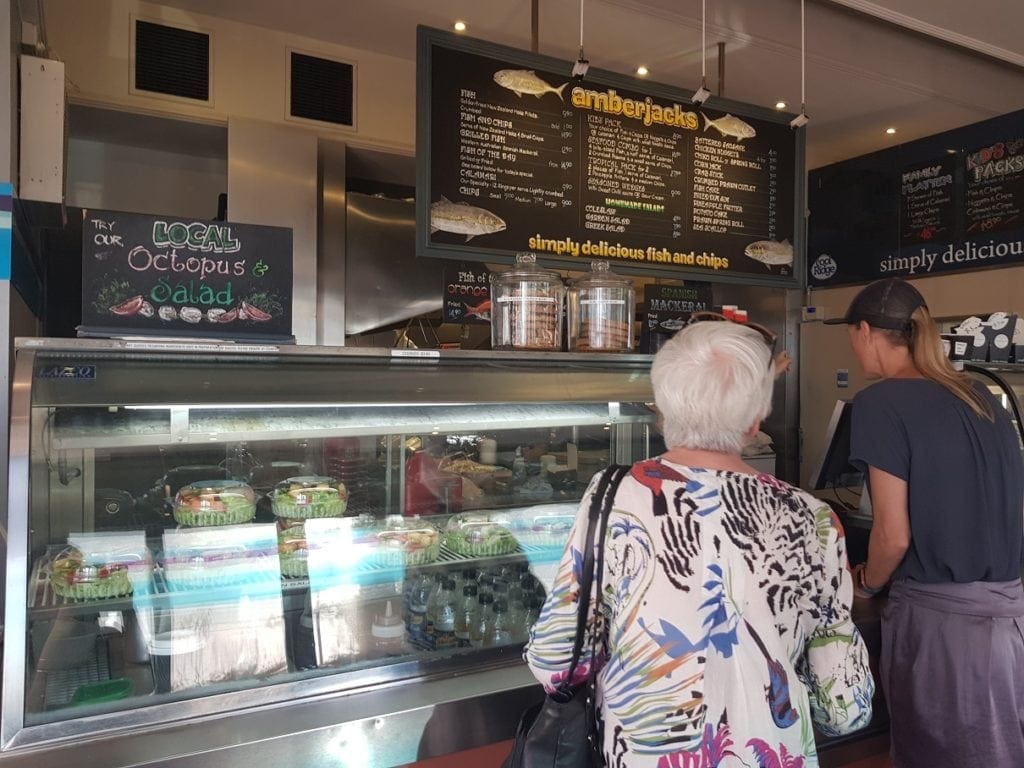 Chef enjoyed the New Zealand Hake fillets.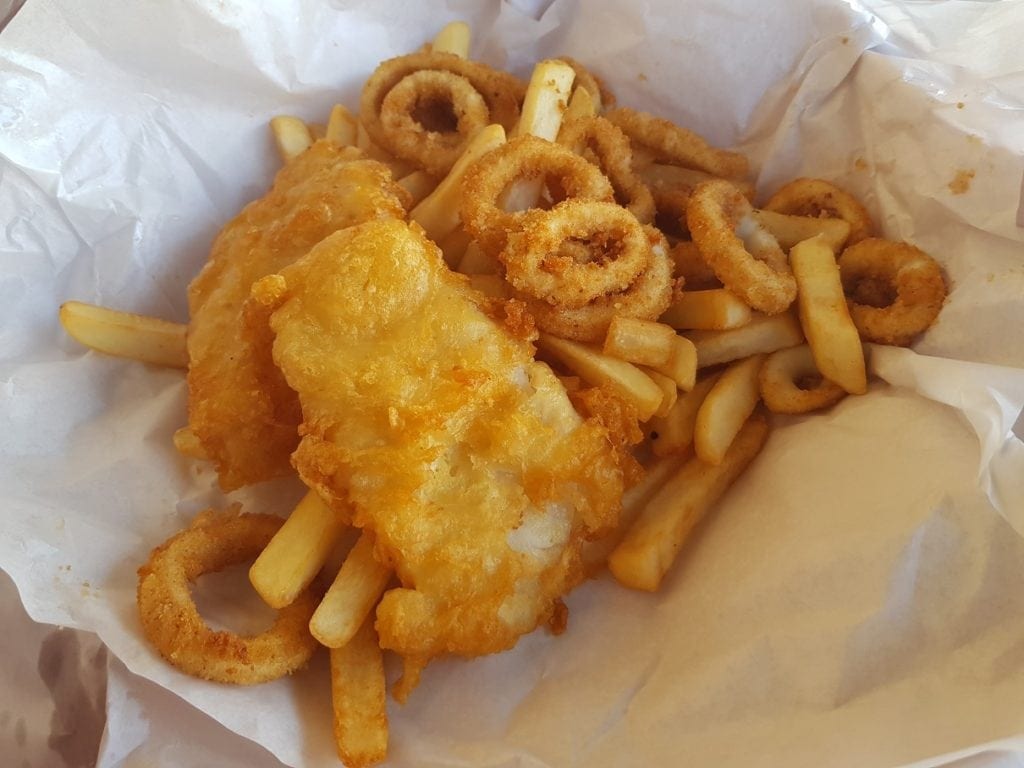 I chose the tasty grilled fish of the day, which was a tasty fillet of Orange Roughy, lightly battered.
Little Chef had a kids serve of fish and chips with sauce. Kids packs of chicken nuggets or Calamari and chips are also available.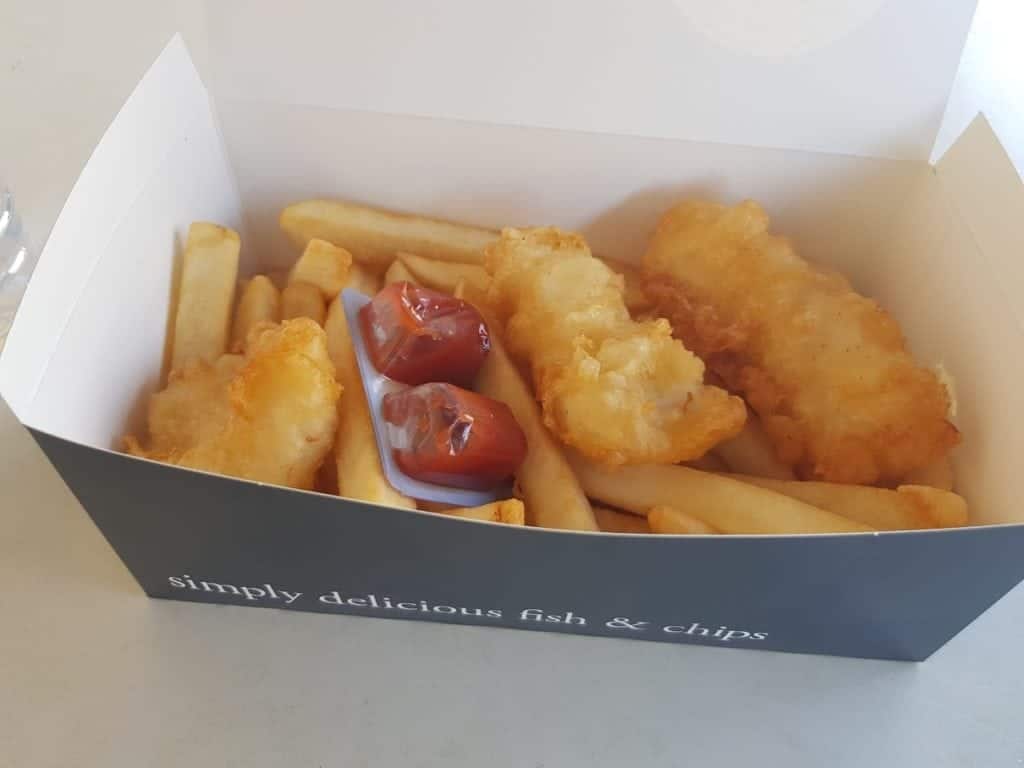 All our meals came with generous portions of hot chips. And of course fish and chips isn't complete without the extras… battered sausage, crab sticks, dim sims, fish cake, pineapple fritter, marinated octopus and much more are on the menu. We just HAD to have a serve of tender, lightly crumbed calamari ($9.90 for 12 pieces). In the cabinet, you'll also find fresh salads, coleslaw and ice creams for later. There's also a selection of bottled drinks.
Amber Jacks claim to be "the most hygienic Fish and Chip store in Australia" using only the best and cleanest oil, which is filtered EVERY night, resulting in their trademark fresh taste. Amber Jacks is perfect for a casual family dinner by the beach, over a spectacular sunset.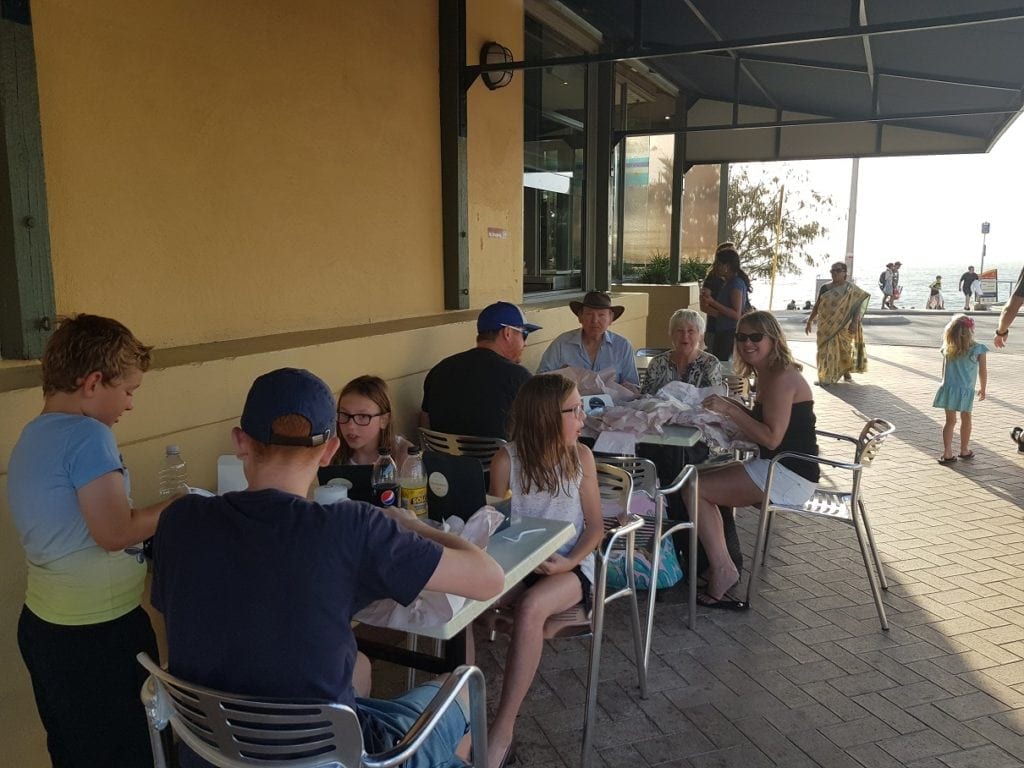 Find Amber Jacks at 28/94 Marine Parade, Cottesloe.
Open
Summer – Lunch and dinner 7 days.
Winter – Lunch and dinner Wednesday to Sunday.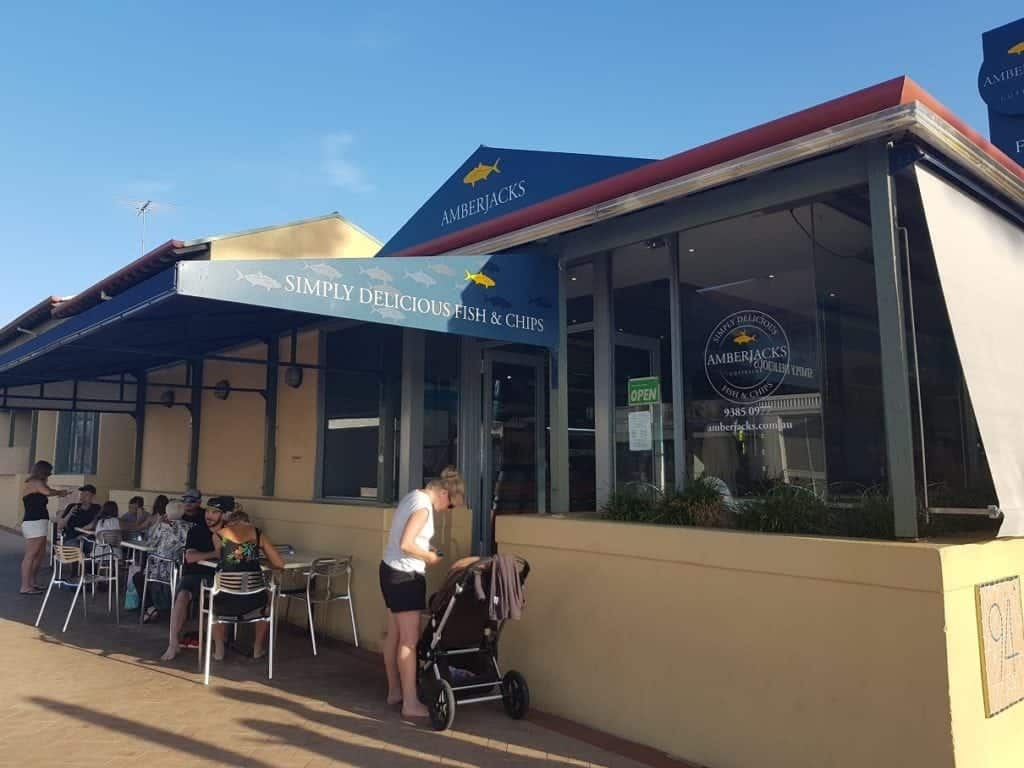 Find more family-friendly restaurants in Perth